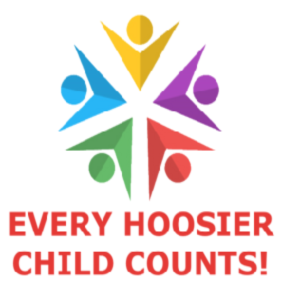 Why is the 2020 Census important for kids?
Children under 5 were the most under-counted part of the U.S. population in the 2010 Census, and between 2000 and 2010, the under-count was worse rather than better. If we don't have a complete and accurate count of the young children in our communities, federal and state programs that benefit these kids don't receive the right amount of funding they need to operate.
23% of people recorded in Indiana in the last census were ages 18 and under. That's a major part of our population that requires an accurate count. You can help!
This webinar will explain the basics of the census and why it's important. We'll share resources for reading, programs, and activities you can implement now for your library, leading up to mid-March, when every household will receive an invitation to fill out the 2020 Census!
Date Recorded: 2/4/20
Format: Archived YouTube Video
Presenter:  Katie Spinger / Indiana State Library, Indiana State Data Center Program Manager
Resource from webinar:
---