ISL's Online Training – 2018
The Indiana State Library presents webinars and training sessions free each month for individuals who are employed by Indiana libraries, as well as Indiana library board members. Experience these sessions from the comfort of your own library.  No driving required! Registration information can be found on our Calendar and more sessions are added throughout the year.
Archived trainings are open access and can be found on our Archived Trainings page within 30 days of the training being broadcast. Everyone who registers for the webinars will be sent a link to the recording afterwards.
Out of state library workers are welcome to attend our live webinars, however, please note that Indiana residents will receive first priority. The Indiana State Library reserves the right to cancel the registration of an out of state attendee if the maximum number of registrants for a webinar is reached.
Are you interested in presenting a webinar for the Indiana State Library?  Please fill out the Webinar Proposal form to submit your idea.
---
2018 Webinars
Join us for 50 minute sessions addressing a variety of library topics.   Each session will be moderated by an Indiana State Library staff member and will feature a variety of library related content.  Click on the event for more information.  Find past trainings on our Archived Trainings page.
---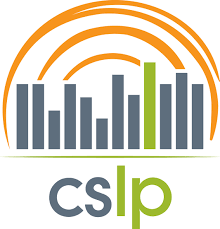 Collaborative Summer Library Program 2018 | Early Literacy/School Age – 1 LEU
Date: 1/10/2018  Time: 10:00 AM EST  Format: Adobe Connect Webinar
Get started planning your 2018 Summer Library Program from the comfort of your library by attending this Collaborative Summer Library Program 2018 "Libraries Rock!" themed webinar.  You will be introduced to the theme, the artwork, and the manual for children from birth through Grade 6 based on the CSLP 2018 theme, "Libraries Rock!"
Presenter: Beth Yates / Indiana State Library
---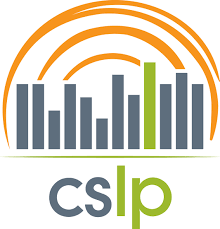 Collaborative Summer Library Program 2018 | Teen/Adult – 1 LEU
Date: 1/10/2018  Time: 2:00 PM EST  Format: Adobe Connect Webinar
Get started planning your 2018 Summer Library Program from the comfort of your library by attending this Collaborative Summer Library Program 2018 "Libraries Rock!" themed webinar.  You will be introduced to the theme, the artwork, and the manual for teens and adults based on the CSLP 2018 theme, "Libraries Rock!"
Presenter: Beth Yates / Indiana State Library
---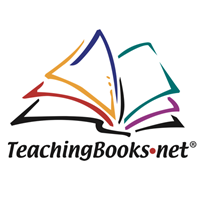 INSPIRE – TeachingBooks.net:  Summer Reading Support – 1 TLEU
Date: 1/16/2018  Time: 2:00 PM EST  Format: Adobe Connect Webinar
This webinar will provide an overview on how to use TeachingBooks, as well as tools and resources to help streamline your promotion of summer reading programs. Booklists tied to CSLP and other reading programs and well as sharing tools to connect with families will simplify your summer reading program prep.  Don't miss out on this valuable, FREE resource!
Presenter: Kym Davick  / Trainer, TeachingBooks
---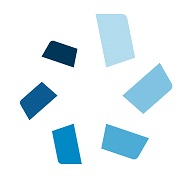 INSPIRE – Gale:  Finding Hidden Figures using Biography in Context – 1 TLEU
Date: 1/22/2018  Time: 2:00 PM EST  Format: Webex Recording by Gale Cengage Learning
Explore some of the greatest African American Hidden Figures throughout history! Within the month of February, Gale will support Black History Month programming with Twenty-eight Days of Hidden Figures in Biography in Context. Each day, libraries can highlight a different Hidden Figure, with helpful promotional tools such as videos and web banners. Join this webinar to discover a few of the Hidden Figures within Biography in Context. You'll walk away with the necessary tools to showcase & promote these Hidden Figures in your library, on your library website and on your social media pages.
Presenter: Andrea Rzepa  / Trainer, Gale Cengage Learning
---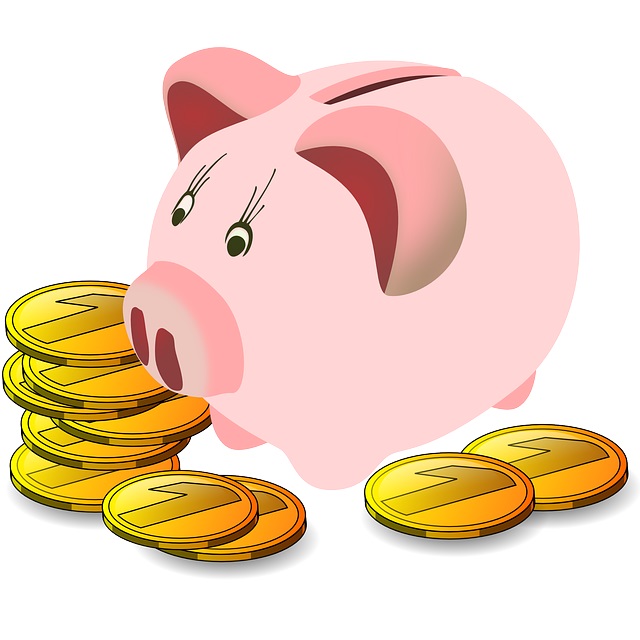 Did Someone Say Free Piggy Banks? Financial Literacy for Kids @ Your Library – 1 LEU
Date: 1/30/2018  Time: 11:00 AM – 11:35 AM EST  (Please note shorter time frame)
Format: Adobe Connect Webinar
Financial literacy is an important skill that can be taught at any age.  A representative from the Indiana Secretary of State's Office will share how you can add some Financial Literacy components to any of your K-6 library programs via their Financial Fitness Reading Program.  Your patrons who participate in the financial literacy program can earn FREE piggy banks!
Presenter: Indiana Secretary of State's Office
---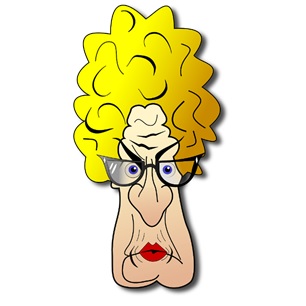 Miss Manners: You Might be Sabotaging Your Career – 1 LEU
Date: 1/31/2018  Time: 11:00 AM Format: Adobe Connect Webinar
This is a tongue-in-cheek webinar about workplace etiquette.   The concepts covered are common sense, but some may benefit from humorous reminders and scenarios about how the little things matter in the workplace.
Presenter: Kim Brown-Harden / Indiana State Library
---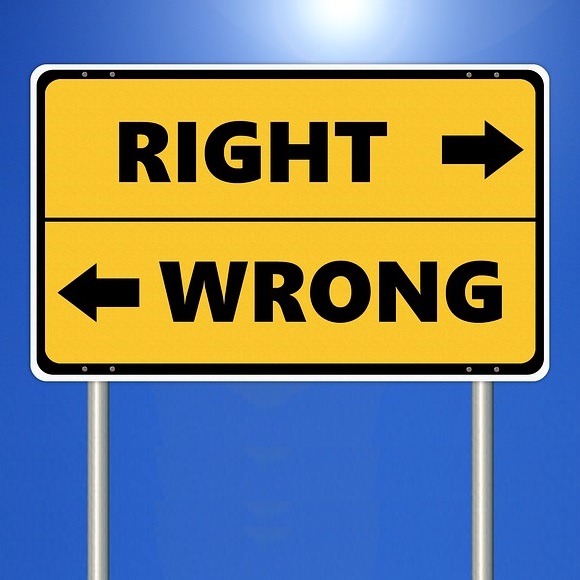 Library Ethics 101 – 1 LEU
Date: 2/6/2018  Time: 10:00 AM EST  Format: Adobe Connect Webinar
New to the profession? Or want a refresher on library responsibilities regarding censorship and intellectual property? In this webinar, we will look at different ways that librarians consider ALA best practices when making collection decisions. We will also look at resources for determining fair use and intellectual property considerations in your school or library program.
Presenters: Chad Heck / Pike High School and Darcy Davidson Armstrong / Eckhart Public Library
---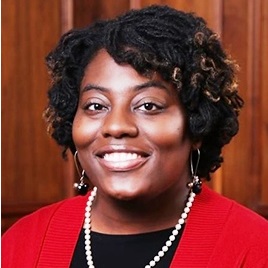 Managing Microaggressions in the Workplace – 1 LEU
Date: 2/15/2018  Time: 11:00 AM EST  Format: Adobe Connect Webinar
What is Microaggression?  Do you know when it's happening to you?   This webinar with speaker Endia Sowers Paige of the University of Georgia School of Law,  includes both coping with microaggressions and strategies for creating an inclusive workplace that prevents them from happening in the first place.
Presenters:  / University of Georgia School of Law
---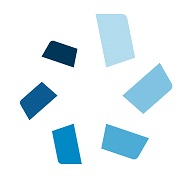 INSPIRE – Gale:  Top Ten Gale Tools in Your INSPIRE Resources – 1 TLEU
Date: 2/15/2018  Time: 12:00 PM EST  Format: Webex Recording by Gale Cengage Learning
Do you want to take your searching within INSPIRE's Gale resources to the next level?  Join this session to explore some tools, and tips/tricks within the Gale products that will help your users zero in on what they are really after.  We will cover tools to help teachers connect curriculum information to their lesson plans, help librarians support programming, and help student & patrons easily use tools for their classroom & personal needs.
Presenters: Andrea Rzepa  / Trainer, Gale Cengage Learning
---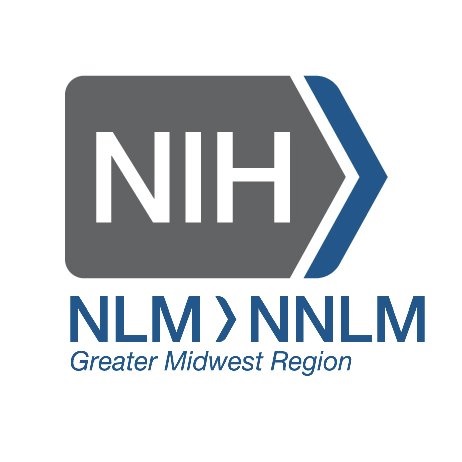 The Role of Public Libraries in Healthy Communities – 1 LEU
Date: 2/21/2018  Time: 2:00 PM EST  Format: Adobe Connect Webinar
A recent Pew study found that health is the number two most searched for information online. Public libraries are on the front lines of health information needs of their communities. Public libraries are often the only access to computers and/or broadband in their communities and are a trusted institution. This session will provide attendees with ideas for getting started with health outreach and programming in their communities (including funding suggestions!). We will look at no-cost resources for evidence-based health information in multiple languages. Attendees will leave with at least one new thing that can do immediately to improve their health services in their communities.
Presenter: Bobbi Newman / National Network of Libraries of Medicine
---
Civic Literacy and a Civic Lab – 1 LEU
Date: 2/22/2018  Time: 3:00 PM EST  Format:  Adobe Connect  Webinar
In late summer of 2016, Skokie (IL) Public Library created a Civic Lab–a mobile, pop-up initiative to increase civic discussion and civic literacy among library patrons of all ages. Hear from Christine Goertz and Amy Koester, two members of the Civic Lab team, to learn about the background of the Civic Lab, how many departments come together to support civic literacy, and the three types of pop-up events that make up the majority of Civic Lab appearances. They'll also discuss the lessons learned from a year and a half of civic literacy programming. Participants will leave the webinar with ideas for implementing civic literacy initiatives in their own libraries.
Presenters:  Christine Goertz  and Amy Koester / Skokie (IL) Public Library
---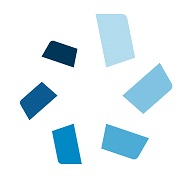 INSPIRE – Gale:  Science in Context in the Classroom – 1 TLEU
Date: 3/2/2018  Time: 10:00 AM EST  Format: Webex Recording by Gale Cengage Learning
Gale's Science in Context is an in-depth, curriculum-oriented, one-stop resource that provides articles and science information at multiple reading levels.  It reflects curriculum trends and focuses on key concepts taught in school classrooms including:  Earth Science; History of Science; Life Science; Physical Science; Science and Technology; Science as Inquiry; Space Science and much more.
Presenter: Andrea Rzepa  / Trainer, Gale Cengage Learning
---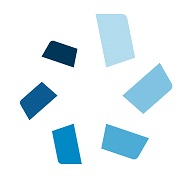 INPSIRE – Gale:  Books & Authors – 1 TLEU
Date: 3/12/2018  Time: 12:00 PM EST  Format: Webex Recording by Gale Cengage Learning
Books & Authors offers new ways to explore countless possibilities and combinations of books, authors, genres and topics. With a unique Open Web component, Books & Authors is a powerful tool that promotes the discovery of literature, both online and in your library.  This web-based training will provide participants with in-depth coverage of the features and content in Books & Authors.  Upon completion, participants will be able to:
Locate essential information on favorite books, authors, genres, etc.
Learn how to post feedback and communicate with other end-users
Presenter: Andrea Rzepa  / Trainer, Gale Cengage Learning
---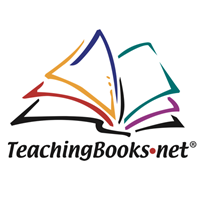 INSPIRE – TeachingBooks.net:  Supporting Book Clubs – 1 TLEU
Date: 3/13/2018  Time: 3:00 PM EST  Format: Adobe Connect Webinar
After a brief overview on how to use TeachingBooks, discover tools to locate and share author and book specific resources that will enliven book club discussions. Discussion guides, annotations and interviews will deepen insights and support book club member reflection and appreciation.  Don't miss out on this valuable, FREE resource!
Presenter: Kym Davick  / Trainer, TeachingBooks
---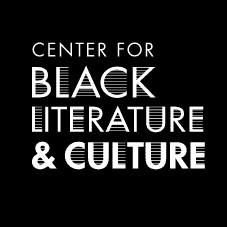 The Center for Black Literature and Culture – Foundation and Future – 1 LEU
Date: 3/14/2018  Time: 2:00 PM EST  Format: Adobe Connect Webinar
The Center for Black Literature & Culture (CBLC) IndyPL  is a 3rd place for people to come,  gather, study, reflect and be inspired. This is a place with both proverbial mirrors & windows.  Mirrors for people who are part of the Black Diaspora to see themselves reflected in a myriad of powerful and positive ways. Windows for people who are not part of the Black diaspora to learn about the rich heritage and culture around the world. During this webinar we will discuss how the center was developed including the Collection Development plan as well as future programming and exhibits.
Presenter: Nichelle Hayes / Indianapolis Public Library
---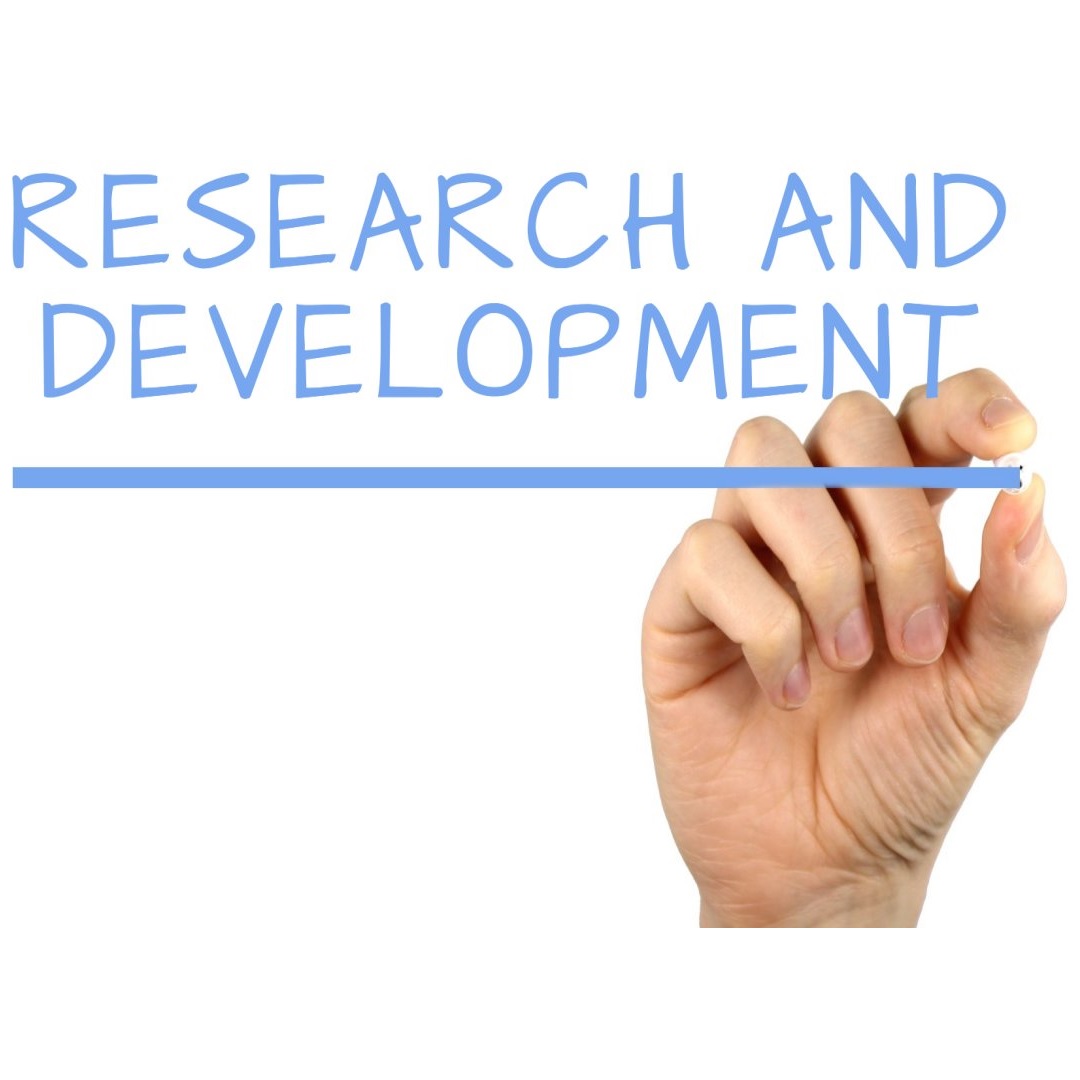 How to Conduct a Community Needs Assessment (CNA) – 1 LEU
Date: 3/28/2018  Time: 10:00 AM EST  Format: Adobe Connect Webinar
This webinar will show you the state and Federal resources used by the Northwest Indiana Center for Data & Analysis to provide accurate and timely data for our CNA projects. Resources to be previewed will include but are not limited to: American Community Survey, American Factfinder, STATS Indiana, Hoosiers by the Numbers, and Stats America.
Presenter: Scott Sandberg / Indiana University Northwest
---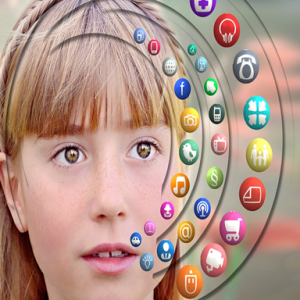 School & Public Library Partnerships:  STEAM to Students – 1 LEU
Date: 4/3/2018  Time: 2:00 AM EST  Format: Adobe Connect Webinar
Join Deb Gaff, youth services librarian at the Bartholomew County Public Library—and former teacher—as she discusses the STEAM programs she does for students both in school and at BCPL.  These programs include Coder Dojo, working with robots, a Nick & Tesla book club, and more.  She'll explain how BCPL got started with these initiatives, share strategies for establishing a relationship with schools, and offer tips for libraries who may have less resources than BCPL.
Presenters: Deb Gaff / Bartholomew County Public Library
---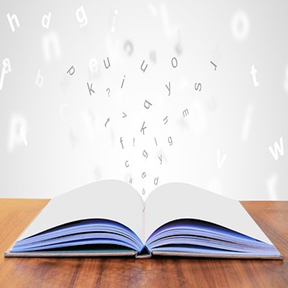 Fine Free Libraries – What, Why, and How – 1 LEU
Date: 4/17/2018  Time: 10:00 AM EST  Format: Adobe Connect Webinar
In this webinar, you'll learn more about the trend toward the suspension of fines in public libraries including what "fine free" means, the philosophies behind the shift, and the practical considerations that go into becoming a "fine free" library.
Presenters: Ruth Frasur / Hagerstown Library and Scott Tracey / West Lafayette Public Library
---



by