ISL's Online Training – 2020
The Indiana State Library presents webinars and training sessions free each month for individuals who are employed by Indiana libraries, as well as Indiana library board members. Experience these sessions from the comfort of your own library.  No driving required! Registration information can be found on our Calendar and more sessions are added throughout the year.
Archived trainings are open access and can be found on our Archived Trainings page within 30 days of the training being broadcast. Everyone who registers for the webinars will be sent a link to the recording afterwards.
Out of state library workers are welcome to attend our live webinars, however, please note that Indiana residents will receive first priority. The Indiana State Library reserves the right to cancel the registration of an out of state attendee if the maximum number of registrants for a webinar is reached.
Are you interested in presenting a webinar for the Indiana State Library?  Please fill out the Webinar Proposal form to submit your idea.
---
2020 Webinars
Join us for 50 minute sessions addressing a variety of library topics.   Each session will be moderated by an Indiana State Library staff member and will feature a variety of library related content.  Click on the event for more information.  Find past trainings on our Archived Trainings page.
---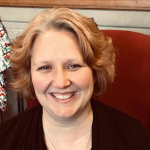 Quick Play Gaming for Teen Outreach – 1 LEU
What's Up Wednesday Webinar
Date: 1/29/20  Time: 10:00 AM EST  Format: Adobe Connect Webinar
Teen patrons in every community live lives that are more and more hectic with little spare time and sometimes shrinking awareness of libraries and what they have to offer. It is sometimes the case that to engage them the best thing to do is to go where they are. In the community of Hagerstown, IN, a significant part of that has been accomplished by going into the high school and with the development of a program called the Quick Play Game Club. The program began over three years ago, originally as an International Gaming Day event that was highly successful, working in partnership with the school.
This webinar will cover how the game club began, the process of working with the school staff and finding a place in that very set daily schedule and how it has evolved into a twice monthly outreach program, the games used and the tips and rules that have made it fun for everyone.
Presenter: Jennifer Taylor/ Hagerstown Public Library, Programming and Outreach
---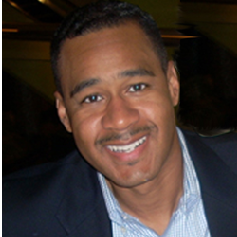 Champions:  We are in This Together – Advocating for Libraries on the Local, State and National Level  – 1 LEU
Hot Topics for a Cold Winter's Day online conference
Date: 2/17/20  Time: 9:00 AM EST  Format: Adobe Connect Webinar
Julius C. Jefferson, Jr., is the Section Head of the Research and Library Services Section in the Foreign Affairs, Defense, and Trade Division at Congressional Research Service of the Library of Congress. In this role, Jefferson leads research librarians who provide public policy research assistance exclusively to Members of Congress, Congressional Committees and Staffers. Jefferson is currently the American Library Association (ALA) President–Elect and will serve as ALA President 2020-2021 at the close of the 2020 ALA Conference in Chicago. He has also served on a number of critical ALA committees, including the Finance and Audit Committee, the Budget Analysis and Review Committee and the Intellectual Freedom Committee, serving as the 2010-11 Chair. In addition to his service to the American Library Association, Jefferson has held a seat on the Board of the Freedom to Read Foundation (2012-16) serving as the 2013-16 president; served as president of the District of Columbia Library Association (DCLA); and served on the board of the Black Caucus of the American Library Association (BCALA). An often called upon authority/speaker on issues of importance to library workers, Jefferson has appeared on a number of media outlets, including National Public Radio. He is co- editor of The 21st-Century Black Librarian in America: Issues and Challenges and is often sought as a speaker on library-related issues such as diversity, leadership and professional development.
Presenter: Julius Jefferson / ALA President-Elect, 2020-2021
---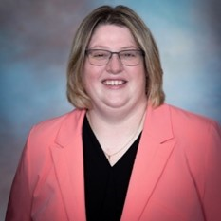 My Favorite Tech Tools and Shortcuts for Busy Library Staff – 1 TLEU
Hot Topics for a Cold Winter's Day online conference
Date: 2/17/20  Time: 10:30 AM EST  Format: Adobe Connect Webinar
Keeping up with our busy work and personal lives can be a challenge! Technology exists to help make it a little easier, but how do you decide what to use? In this session, I will share some of my favorite tech tools and shortcuts that help maintain healthy work habits, as well as some ideas on how we can connect with our communities virtually. Bring some of your favorite tech tools or shortcuts to share and we'll create a list of resources everyone will be able to access.
Presenter: Pam Seabolt / MCLS, Community Engagement Librarian
---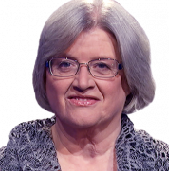 It's True:  The Smartest Person in the Room is the Room – 1 LEU
Hot Topics for a Cold Winter's Day online conference
Date: 2/17/20  Time: 12:00 AM EST  Format: Adobe Connect Webinar
We'll investigate good places to network and ways to curate all the great resources you encounter. This will include a crowd-sourced AISLE document of resources, and tools such as Symbaloo, diigo, Google Keep, Wakelet, and more.
Presenter: Susie Highley / Indiana Middle Level Education Association, Director of Operations
---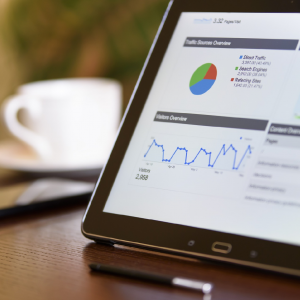 Presenting Data Effectively – 1 LEU
Date: 3/4/20  Time: 10:00 AM EST  Format: Adobe Connect Webinar
Every library collects statistics throughout the year, but are you doing more with them than just clicking submit on your annual report? In this webinar, we will discuss how to effectively present your annual statistics to your boards, Friends groups, patrons, and other key stakeholders. What should you put on an annual report? How should it look? What's the best way to format your data? We'll try to tackle it all!
Patrick Bodily is a Public Library Consultant and State Data Coordinator for the Idaho Commission for Libraries, where he's worked since October 2014. He is a proud accidental librarian, data nerd, and high-five enthusiast. Prior to moving to Idaho, he was the Library Director of the Richfield Public Library in Richfield, Utah. When not trying to help libraries and librarians increase their capacity to better serve their communities, he enjoys spending his free time working to perfect the shapes, flavors, and smells of artisan bread.
Presenter: Patrick Bodily / Idaho Commission for Libraries, Public Library Consultant and State Data Coordinator
---

Social Media:  How many accounts do I really need? – 1 TLEU
What's Up Wednesday Webinar
Date: 3/25/20  Time: 10:00 AM EST  Format: Adobe Connect Webinar
Facebook, Twitter, Pinterest, Instagram, Tumblr … how many social media accounts does one library need, anyway?  And how can you make the most of them with limited time and money?  We'll give you basic social media best practices for libraries, then delve into the specifics of Facebook so you can learn how to make the right posts at the right time to reach further than ever.
Presenter: Robin Johnsen/ Lake County Public Library, Technology Marketing Specialist
---



by