ISL's Online Training Series – 2017
The Indiana State Library presents webinars and training sessions free each month for individuals who are employed by Indiana libraries, as well as Indiana library board members. Experience these sessions from the comfort of your own library.  No driving required! Registration information can be found on our Calendar and more sessions are added throughout the year.
Archived trainings are open access and can be found on our Archived Trainings page within 30 days of the training being broadcast. Everyone who registers for the webinars will be sent a link to the recording afterwards.
Out of state library workers are welcome to attend our live webinars, however, please note that Indiana residents will receive first priority. The Indiana State Library reserves the right to cancel the registration of an out of state attendee if the maximum number of registrants for a webinar is reached.
Are you interested in presenting a webinar for the Indiana State Library?  Please fill out the Webinar Proposal form to submit your idea.
Library Trends and Hot Topics
Indiana State Library Services

Archived Trainings 
---
Library Trends and Hot Topics
Join us for 50 minute sessions addressing a variety of library topics.   Each session will be moderated by an Indiana State Library staff member and will feature content from a partner in the field.  Click on the event for more information.  Find past trainings in this series on our Archived Trainings page.
TED and Libraries: Ideas Worth Sharing at Places Designed for Sharing – 1 LEU
Date: 9/12/2017  Time: 10:00 AM EST  Format: Adobe Connect Webinar
This webinar will explore opportunities for libraries related to the world of TED – including, but not limited to, staging a TEDx event and hosting an ongoing TED Ed Club. The presenters will discuss their ongoing partnership, full of successes and failures, while inspiring librarians to bring these two worlds together at their own libraries.
Presenter:  Kevin MacDowell/ Monroe County Public Library
INSPIRE Town Hall – 1 TLEU
Date: 9/21/2017  Time: 10:00 AM EST  Format: Adobe Connect Webinar
Have a question about INSPIRE?  Join us!  A panel of four INSPIRE experts from academic, public, school and the Indiana State Library will tell us how they use INSPIRE at their library, how INSPIRE helps their patrons and their favorite thing about INSPIRE.  Find out about the wonderful resources INSPIRE provides to Indiana students and lifelong learners.  We'll take questions at the end and see if you can "stump" our experts!
Presenters:  Janice Swan, Supervising Librarian, Glendale Branch, Indianapolis Public Library (Public); Jill Black, Digital Initiatives Specialist, Indiana State Library (ISL);Josh Petrusa, Associate Dean for Collections and Digital Services, Butler Libraries (Academic); Megan Scott, Library and Information Technology Specialist,  Clinton Prairie Jr/Sr High School (School)
From the Bottom Up: We Overlooked the Misdemeanor (And so can you!) – 1 LEU
Date: 9/29/2017  Time: 2:00 PM EST  Format: Adobe Connect Webinar
Learn how the Nappanee Public Library is meeting a need in their community by providing a quality, non-judgmental Community service Volunteer Program.  With firm guidelines and expectations in place, a mutually beneficial relationship begins.  With data and support, NPL can prove its value to your library and community. .
Presenters:  Lissa Krull and Lana McCoy, Nappanee Public Library
Have You Heard? There is a Social Worker at the Library! – 1 LEU
Date: 10/4/2017  Time: 2:00 PM EST  Format: Adobe Connect Webinar
A partnership between the San Francisco Public Library and the local Department of Public Health resulted in the placement of a social worker at the Main Library to link users to housing and social services. Eventually a job-training component was added, providing opportunities to develop marketable skills for people who had been homeless. Meet and hear the story of a library outreach worker who shares his/her own story to inspire others who are still struggling with homelessness. At the end of this one-hour webinar, participants will gain an understanding of the issues that many of library patrons struggle with such as homelessness, mentally illness, poverty and substance abuse.  Participants will also have strategies for helping homeless library users.  This webinar will be of interest to library front-line staff, primarily in public libraries but useful no matter the setting. Learn more about the San Francisco Public Library's Homeless Outreach Team by clinking on this hyperlink.  
Presenter:  Leah Esguerra / San Francisco Public Library
It's Not Just Packing a Cardigan: How to Attend a Conference to Get the Most Out of Your Experience – No LEUs Offered
Date: 10/24/2017  Time: 9:30 AM EST  Format: Adobe Connect Webinar
Library conferences are great until you realize that you forgot to bring business cards.  They are fantastic until you are sitting in a session that is not at all what you thought it would be. Library conferences are terrific until you realize that you've attended 5 sessions on basically the same topic and you can't remember what actually was said. So much fun, until you get lost in an unfamiliar city. There are things you can do ahead of time to make sure that you get the most out of your library conference experience. Join a panel of seasoned (and not so seasoned) library conference goers to learn tips on what to bring, how to plan, and guidelines to help you not only have a great conference experience, but also how to follow-through after the conference, so that your organization will be excited to send you again. Courtney Block, Selina Gomez-Beloz, and Megan Zantos from the Indiana Library Federation will share their tips as well as some specifics related to the upcoming ILF Conference. This will be a great webinar to take for people new to the field or for people who have never attended a large conference before. ALA, PLA, and ILF will all be mentioned.No LEUs will be offered, but we still hope this is a great event to get ready for all the library conferences!
Presenters:  Selina Gomez-Beloz, Crown Point Community Library | Courtney Block, Indiana University Southeast | Megan Zantos, Indiana Library Federation
School & Public Library Partnerships: Easy Ideas and Best Practices – 1 LEU
Date: 10/24/2017  Time: 2:00 PM EST  Format: Adobe Connect Webinar
Hancock County Public Library Children's Librarian Bambi Pea acts as a liaison between HCPL and the district's schools.  In this webinar, she'll share successful ideas for school collaborations and visits, offer advice on how to initiate and maintain relationships with teachers and administrators, and provide insight into making it work from a public library's perspective.
Presenter:  Bambi Pea / Hancock County Public Library
Wix Wizardry:  Free Websites in a Flash – 1 TLEU
Date: 10/25/2017  Time: 10:00 AM EST  Format: Adobe Connect Webinar
Attendees will learn what Wix.com has to offer as a free, drag-and-drop website building tool. They will become familiar with the basics of using the Wix Editor to customize templates and add elements like images, text, pages, menus, and apps.
Presenter:  Alexander Hampton / Indianapolis Public Library
Let's Talk: A Conversation about Information Literacy
Date: 11/3/2017  Time: 10:00 AM EST  Format: Adobe Connect Webinar
Join us to talk about information literacy and lifelong learning in public, academic, and school libraries. We will share the perspective on the intersection of the ACRL Framework for Information Literacy in Higher Education as well as lifelong learning after college. Please come and share your professional experiences and challenges. Information Literacy happens in all libraries.
Presenters:  Lisa Jarrell and Brenda Yates Habich / Ball State University
Tools & Trends in Genealogy – Something for Everyone:   Genealogical Reference Service in the 21st Century – 1 LEU
Date: 11/9/2017  Time: 10:00 AM EST  Format: Adobe Connect Webinar
These are the very best of times for genealogists and the librarians who serve them – so much information is readily available and so many are engaged in this activity.  A brief environmental scan will set the stage for discussing how to leverage digital assets and physical collections to best serve the widest range of customers.
Presenter:  Curt Witcher, Allen County Public Library
Tips & Tricks to Hosting Large Scale Community Driven Events – 1 LEU
Date: 11/17/2017  Time: 10:00 PM EST  Format: Adobe Connect Webinar
Often our best resources are those in the very communities we serve.  Whether you're hosting an author visit, a concert, or a taste event these ideas will help your event go smoothly while relying on affordable resources within your community.
Presenter:  Michelle Merritt, Allen County Public Library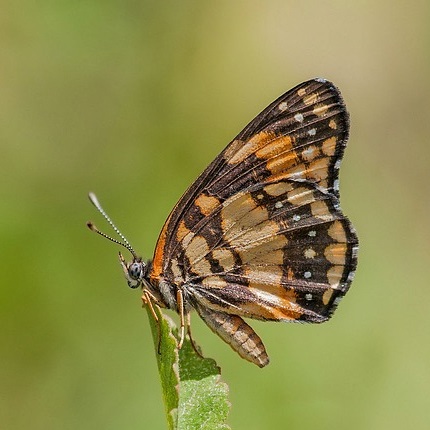 Anything Can Happen in the Zone: The Whys and Hows of Library Organizational Change – 1 LEU
Date: 11/28/2017  Time: 10:00 AM EST  Format: Adobe Connect Webinar
All libraries face catalysts for change, and rather than being afraid of change, with effective consideration of the personal aspects felt by staff or patrons, libraries can change many things at the same time. Butler University Libraries had already made progressive changes in public services areas, but Technical Services workflows and organization remained unchanged and bound to legacy practices from decades past. For us, the best catalyst for change was a system migration to a cloud-based library management system. This system migration was tied to organizational restructuring, building rearrangement, and a new strategic plan, each of which intertwined with the details of the migration project and was underpinned by thoughtful analysis of how to help employees through change. Research on technical services departments is discussed in light of how roles change through the streamlined workflows available in a new ILS, and how those changes can have a domino effect, creating space or opportunity to shift responsibilities or spaces in ways long awaited or newly identified. Join us to learn how changes can help refocus a library's efforts to fulfill what can be an evolving mission, while retaining core strengths and values. This webinar, while delivered by an academic librarian, will also be useful to public libraries wanting to work through big changes.
Presenter:  Josh Petrusa / Butler University's Irwin Library
Geekspotting 2.0: Building a Popular and Diverse Collection for Your Library – 1 LEU
Date: 11/29/2017  Time: 10:00 AM EST  Format: Adobe Connect Webinar
Diversity has been a major issue in pop culture lately.  The demand to include traditionally marginalized voices in comics, movies, TV, and gaming has led to an explosion of material in the past few years.  Join two fellow librarians (who also happen to be geeks) as they explore this issue and help you navigate all the content available with collection development recommendations that can work in your local library.
Presenters:  Alex Sarkissian / Allen County Public Library and Jocelyn Lewis / Indiana State Library
School & Public Library Partnerships: Getting Public Library Access to Students – 1 LEU
Date: 12/5/2017  Time: 10:30 AM EST  Format: Adobe Connect Webinar
Getting public library cards into the hands of all students can be a challenge.  Find out how two libraries worked with their local schools to do just that during this webinar.  First the Jasper County Public Library will share how they began providing Digital Access Cards to their middle and high schools, then Hamilton East Public Library will detail how they began issuing students in their district library cards that have the same number as their student ID.  Both libraries have significantly increased students' access to their collections by working directly with school librarians and administrators.
Presenter:  Jasper County Public Library and Hamilton East Public Library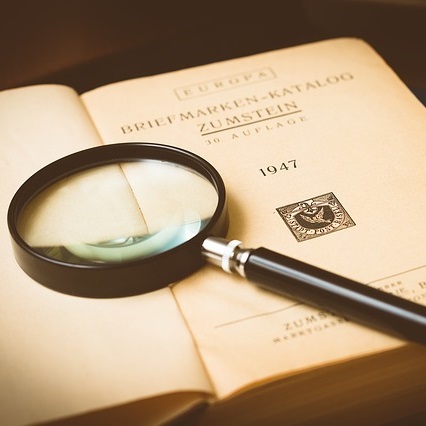 Descriptive Cataloging for Books and DVDs: What is the Title? – 1 TLEU
Date: 12/13/2017  Time: 10:00 AM EST  Format: Adobe Connect Webinar
Do you want to understand what current cataloging instructions say about recording titles and variant titles of books and motion pictures (DVDs)? Do you find the title page, cover title, or title screen confusing? It can be difficult to identify the elements of the title, the title proper, part of title, or parallel title– you are not alone! Two experienced catalogers and cataloging trainers will guide you in distinguishing the title and title variants for the catalog record. They will share a variety of confusing book and DVD titles, with best cataloging practices. They will also share some best practices for adapting records to your local catalog! An understanding of MARC is required. Examples will be given in MARC and OPAC views. Some understanding of RDA instructions would be helpful for attendees, but is not required. This presentation is geared mainly to public library catalogers, but all catalogers are welcome. Cataloging examples will also be shared separately.
Presenters:  Andrea Morrison and Thomas Whittaker / Indiana University – Bloomington
---
Indiana State Library Services 
What can the Indiana State Library do for you?  More than you think.  Join us for webinars chock-full of tips for using the resources that the Indiana State Library secures for you and your library.  New this year are topics related to the Indiana State Library's collections; perfect for teaching librarians looking for ideas related to primary sources.
Serving Patrons with Disabilities: Talking Books and Beyond – 1 LEU
Date:  10/19/17    Time: 10:00 AM  EST   Format:  Adobe Connect Webinar
This webinar will focus on free resources available from the Indiana State Library and how you can use them to better serve your patrons with visual or physical disabilities. We will also cover basic assistive technology you can utilize at your library in order to provide a more inclusive library experience.
Presenter:  Maggie Ansty / Indiana State Library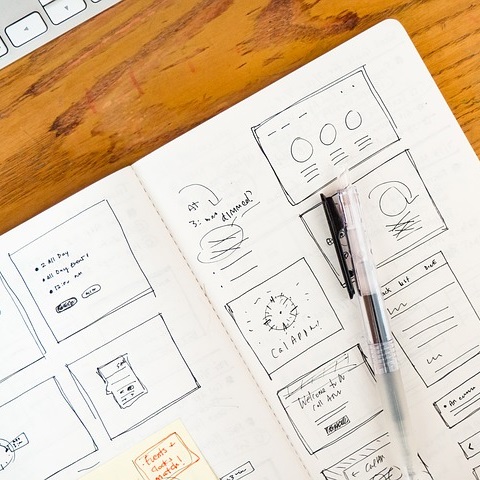 New! – Writing Policy for Small to Medium Sized Public Libraries – 1 LEU
Date: 12/6/2017  Time: 10:00 AM EST  Format: Adobe Connect Webinar
Library board, director and staff need to be attentive to the library policies that support the library and the staff and are fair to everyone. This is an introduction for small and medium sized libraries on assessing the needs of a policy, drafting, reviewing and revising. It is important that policies conform to current law and are reasonable. Library policies are informed by the library profession's ethics and confidentiality practices.
Presenter:  Karen Ainslie / Indiana State Library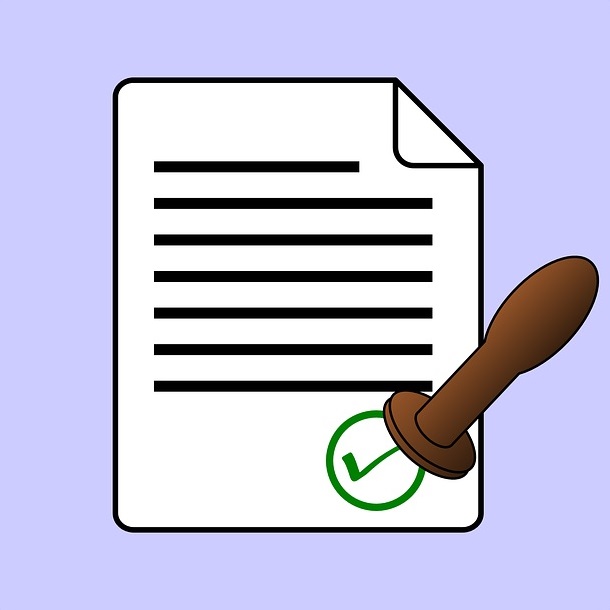 New! – Certification Made Simple: Need to Know Info about Librarian Certification – 1 LEU
Date: 12/20/2017  Time: 10:00 AM EST  Format: Adobe Connect Webinar
Indiana State Library's Certification Program Director and Legal Consultant, Cheri Harris, will answer the questions she gets most often about becoming certified, staying certified, surviving a random audit, and accumulating LEUs. If you are a library administrator responsible for staff certification or if you've wondered about these questions, this webinar is for you:
Who needs to be certified and when?
Why the wait for a first temporary permit?
Do I need to send a new transcript with each application? Do you take electronic transcripts?
Should I get a 5-year certificate or a temporary?
Do I need 10 or 20 TLEUs? How can I be sure?
Are there different requirements for upgrades vs. renewals?
Who can renew on-line?
You will also get tips for surviving a random audit, FAQs on LEUs, and pointers for finding free LEUs. Time will be set aside for audience Q & A too! This webinar is eligible for 1 LEU.
Presenter:  Cheri Harris / Indiana State Library



by