ISL's Online Training – 2019
The Indiana State Library presents webinars and training sessions free each month for individuals who are employed by Indiana libraries, as well as Indiana library board members. Experience these sessions from the comfort of your own library.  No driving required! Registration information can be found on our Calendar and more sessions are added throughout the year.
Archived trainings are open access and can be found on our Archived Trainings page within 30 days of the training being broadcast. Everyone who registers for the webinars will be sent a link to the recording afterwards.
Out of state library workers are welcome to attend our live webinars, however, please note that Indiana residents will receive first priority. The Indiana State Library reserves the right to cancel the registration of an out of state attendee if the maximum number of registrants for a webinar is reached.
Are you interested in presenting a webinar for the Indiana State Library?  Please fill out the Webinar Proposal form to submit your idea.
---
2019 Webinars
Join us for 50 minute sessions addressing a variety of library topics.   Each session will be moderated by an Indiana State Library staff member and will feature a variety of library related content.  Click on the event for more information.  Find past trainings on our Archived Trainings page.
---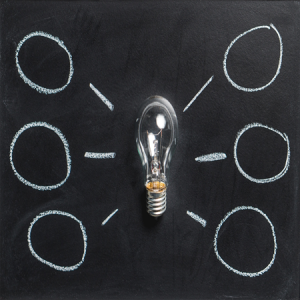 Public Libraries in Indiana 101 – 1 LEU
Date: 9/23/2019  Time: 10:00 AM EST  Format: Adobe Connect Webinar
Jennifer Clifton, Library Development Office Supervisor from the Indiana State Library, will give an overview of the public library landscape, as well as the policies and procedures that guide what they do. She'll talk about funding, budgets, governance, public library law, certification, standards, staffing, and services. This session will be aimed at folks that are new to Indiana libraries, as well as anyone looking for a refresher.
Presenter: Jennifer Clifton / Indiana State Library – Library Development Office
---

Business Liaison Librarians:  Creating and Connecting Communities – 1 LEU
Date: 10/1/2019  Time: 11:00 AM EST  Format: Adobe Connect Webinar
In the public library setting, business liaison librarians focus much of their time upon building relationships within the community on behalf of the library. Learn about the public library services and large-scale events offered by the business librarian, in addition to strategies on how to engage effectively within various community groups in order to encourage and enhance their use of library resources.
Presenter:  Annette Bochenek / Business Liaison Librarian, Barrington Area Library (Barrington, IL)
---

Library Created Games:  A Showcase – 1 LEU
Date: 10/25/2019  Time: 2:00 PM EST  Format: Adobe Connect Webinar
This presentation explores games developed by libraries to support information literacy and internal training. One benefit of creating games is being able to tailor experiences to the culture and needs of libraries and their communities. Some games covered in this session include the University of Tennessee Libraries' interactive Breakout Game for first-year studies courses, Acquisitions Adventure (which is used for internal training of acquisitions staff), and the Pendergrass Clue board game (which supports one of our branch libraries). This session showcases games created by other libraries as well.
Presenter:  Allison Shepard / Assistant Professor & Online Learning Librarian University of Tennessee Libraries
---



by