ISL's Online Training – 2019
The Indiana State Library presents webinars and training sessions free each month for individuals who are employed by Indiana libraries, as well as Indiana library board members. Experience these sessions from the comfort of your own library.  No driving required! Registration information can be found on our Calendar and more sessions are added throughout the year.
Archived trainings are open access and can be found on our Archived Trainings page within 30 days of the training being broadcast. Everyone who registers for the webinars will be sent a link to the recording afterwards.
Out of state library workers are welcome to attend our live webinars, however, please note that Indiana residents will receive first priority. The Indiana State Library reserves the right to cancel the registration of an out of state attendee if the maximum number of registrants for a webinar is reached.
Are you interested in presenting a webinar for the Indiana State Library?  Please fill out the Webinar Proposal form to submit your idea.
---
2019 Webinars
Join us for 50 minute sessions addressing a variety of library topics.   Each session will be moderated by an Indiana State Library staff member and will feature a variety of library related content.  Click on the event for more information.  Find past trainings on our Archived Trainings page.
---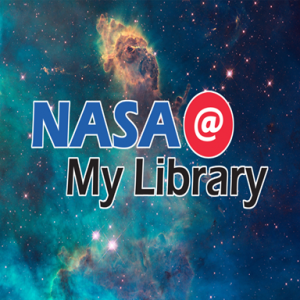 Bring NASA to Your Library with STEM Programming – 1 LEU
Date: 4/24/2019  Time: 11:00 AM – 12:15 PM EST  Format: Adobe Connect Webinar
Hear from two Indiana librarians experienced in the NASA@My Library program.  Learn how they have used the NASA@My Library kit materials in their libraries to bring STEM programming to the masses and connect their libraries with the research and science of NASA. 
Presenters:  Allison McLean / Elkhart Public Library and Ryan Curto / Bedford Public Library
---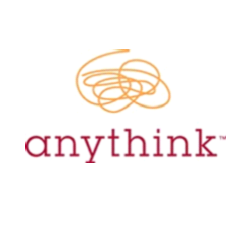 AnyAbility:  Serving Adults with Disabilities – 1 LEU
Date: 4/16/2019  Time: 2:30 PM EST  Format: Adobe Connect Webinar
Learn about one library's experience creating programs that have grown into engaging experiences where adults with disabilities connect with their community, interact with peers, and utilize library resources.  As a result of the AnyAbility program, library staff are more comfortable using people-first language, have rewarding interactions with customers with disabilities, and have positively changed the dynamic of the library.
Outcomes:
1. Recognize the importance of people-first language.
2. Design programs for adults with disabilities.
3. Develop enriching and accepting spaces where adults with disabilities can flourish.
Presenters: Hannah Martinez,  Maria Mayo, Marsha Marcilla  / Anythink Libraries (Adams County, Colorado)
---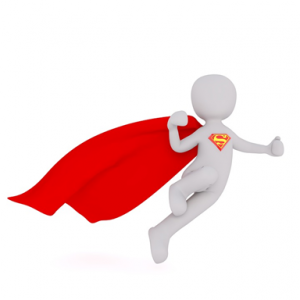 Where's My Cape?  Managing a Youth Services Department – 1 LEU
Date: 4/24/2019  Time: 11:00 AM – 12:15 PM EST  Format: Adobe Connect Webinar
You were a hard-working youth librarian.  Now, you're a youth services manager moving at the speed of light.  Experienced or just starting out, everyone needs a support network.  Join us for this Q&A-based webinar, where three current youth services managers (and one children's consultant/ex-manager) share their tips & tricks about time management, coping with staffing dynamics, and handling change.  
Got a question you'd like us to answer or a situation you need sorted?  Submit your question in advance—anonymously–here.  There will also be time for questions during the live webinar.
Presenter:  Beth Yates / Indiana State Library
---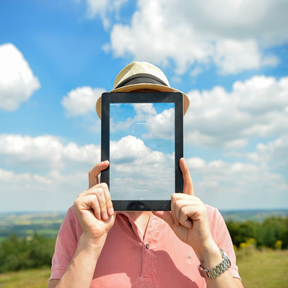 Teaching iPad and iPhone to Seniors – 1 TLEU
Date: 5/6/2019  Time: 10:00 AM EST  Format: Adobe Connect Webinar
Seniors are highly motivated to learn to use devices, but have few opportunities to attend classes that address their needs to use.  Most are unaware of how these devices can connect them to the free library services of Hoopla, Freegal, Libby (Overdrive) and their local online catalogs.
This presentation will include an outline of what can be taught in five 90-minute classes.  Highlighted will be the 20 apps every senior  needs to know and practical advice on such topics as:  offering classes outside of the library, fee-based classes and limiting class sizes.
Presenters: Barbara Friedman, Director / Erving Public Library (Erving, Massachusetts)
---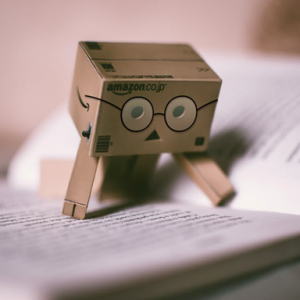 Making a Mini Makerspace – 1 LEU
Date: 5/15/2019  Time: 2:00 PM EST  Format: Adobe Connect Webinar
Under the staircase, an old study room, an accessible storage closet … anywhere can become a mini makerspace!  The North Riverside Public Library, a small library outside Chicago, was able to cobble together funding using our budget and grants to create mini makerspaces in small nooks around our library.  We will talk about our process, research on materials and space design, and how we solicited valuable feedback from patrons.  We'll also discuss our failures and successes throughout the planning and implementation process, including budgetary constraints and unique workarounds that we discovered.  This talk will be applicable to any small or rural library willing to get creative.
Presenters: Britney Musial, Teen/Tween Librarian and Lizzy Boden, Adult Services Librarian / North Riverside Public Library (North Riverside, Illinois)
---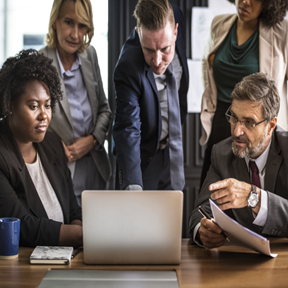 More Than #MotivationMonday:  Motivating Your Team Any Day of the Week – 1 LEU
Date: 5/16/2019  Time: 2:30 PM EST  Format: Adobe Connect Webinar
Employees motivated to deliver top notch service are key to a library's success. But many in library organizations don't know how to effectively encourage employee motivation. As a critical management and leadership skill, it's important to know what motivation is and isn't, what works and what doesn't. In this session, we'll explore factors that influence motivation at work and review strategies for supervisors to keep their teams motivated and productive. No matter the size of your library or your role, you will be discover your own motivation and inspire motivation in others.
Presenter: Rachel Rubin, Director of  Library and Information Services / Capital University (Columbus, Ohio)
---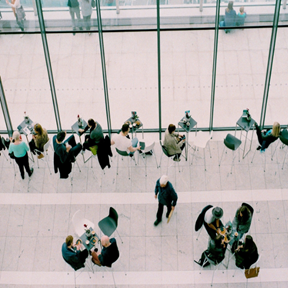 Community Engagement:  Beyond the Buzz – 1 LEU
Date: 5/30/2019  Time: 2:00 PM EST  Format: Adobe Connect Webinar
After meeting as part of the first cohort in the American Library Association's Libraries Transforming Communities initiative, three librarians from three different sized library systems will share their experience getting out of the library and engaging with their communities.  By the end of the session, attendees will understand why libraries should adopt this type of work, learn strategies for how to do it, and leave with techniques to make community engagement part of their regular library routine.
Presenters: Jean Canosa Albano,  Assistant Director for Public Services / Springfield City Library and Erica Freudenberger , Outreach & Engagement Consultant / Southern Adirondack Library System and Aileen Luppert,  Branch Managing Librarian / Spokane County Library District
---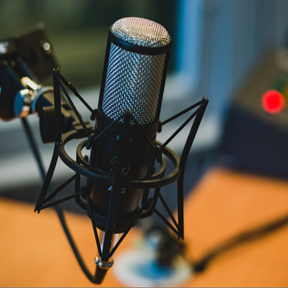 So You Want to Start a Library Podcast? – 1 TLEU
Date: 6/5/2019  Time: 10:00 AM EST  Format: Adobe Connect Webinar
Dr. Curtis Rogers, Communications Director for the South Carolina State Library, will share his experience with SCSL's podcast, LibraryVoicesSC, and provide tips for starting your own library podcast.  Attendees will learn about the podcasting process from what equipment can be used, selecting topics, editing recordings, and using a podcasting service such as Podbean.
Presenter: Dr. Curtis R. Rogers / Communications Director of the South Carolina State Library
---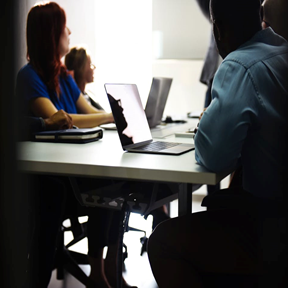 Staff Development Day – 1 LEU
Date: 7/16/2019  Time: 10:00 AM EST  Format: Adobe Connect Webinar
As part of the regular routine in public libraries, we plan/attend staff meetings.  As a way to step  it up a notch,  why not plan a quarterly Staff  Development Day for all of your library team.  When your crew comes together in a relaxed environment, ideas and creativity can flourish!  Plan to attend this webinar to get the Who? What? Why? and How?
Presenter: Tina Snyder / Director of the Hancock County Public Library (Hawesville, Kentucky)
---



by