ISL's Online Training – 2018
The Indiana State Library presents webinars and training sessions free each month for individuals who are employed by Indiana libraries, as well as Indiana library board members. Experience these sessions from the comfort of your own library.  No driving required! Registration information can be found on our Calendar and more sessions are added throughout the year.
Archived trainings are open access and can be found on our Archived Trainings page within 30 days of the training being broadcast. Everyone who registers for the webinars will be sent a link to the recording afterwards.
Out of state library workers are welcome to attend our live webinars, however, please note that Indiana residents will receive first priority. The Indiana State Library reserves the right to cancel the registration of an out of state attendee if the maximum number of registrants for a webinar is reached.
Are you interested in presenting a webinar for the Indiana State Library?  Please fill out the Webinar Proposal form to submit your idea.
---
2018 Webinars
Join us for 50 minute sessions addressing a variety of library topics.   Each session will be moderated by an Indiana State Library staff member and will feature a variety of library related content.  Click on the event for more information.  Find past trainings on our Archived Trainings page.
---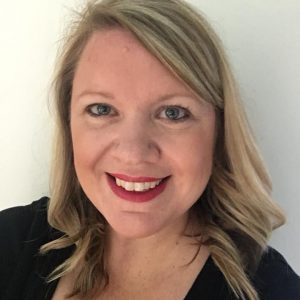 30 Ways to Make Your Small Library Extraordinary – 1 LEU
Date: 12/19/2018  Time: 10:00 AM EST  Format: Adobe Connect Webinar
We don't have large budgets. We don't have large staffs. We might have to spend parts of our day shoveling the sidewalks or cleaning up a mess in the restroom. In spite of this, small and rural libraries have the power to be great.  We can do simple, practical things that can instantly make a difference. From internal customer service tips to tech tools you can't live without, linking these 30 things will help make your small library extraordinary.  50 minutes, 1 LEU
Bio:  Jamie Matczak is the education consultant at Wisconsin Valley Library Service based in Wausau, Wisconsin.  She has over 12 years of consulting experience for public libraries, with over 50 of them being small and rural.  Jamie has taught Business Communication at Lakeland College, and courses on marketing, customer service and social media for the iSchool at UW-Madison.  She earned her BA in Advertising from UW-Eau Claire, and an MS in Applied Leadership for Teaching and Learning from UW-Green Bay.
Presenter: Jamie Matczak / Education Consultant for the Wisconsin Valley Library Service
---
ISL's Online Training – 2019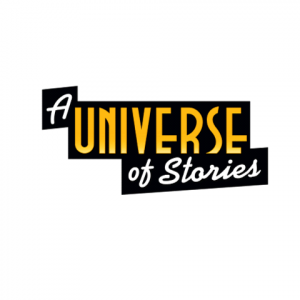 CSLP 2019 (all ages) – 1 LEU
Date: 1/9/2019  Time: 10:00 AM EST  Format: Adobe Connect Webinar
Get started planning your 2019 Summer Library Program from the comfort of your library by attending this Collaborative Summer Library Program 2019 "space" themed webinar!  You will be introduced to the theme, the artwork, and the manual for all ages (Early Literacy, Children's, Teen, and Adults) based on the CSLP 2019 theme, "A Universe of Stories!"  Some program ideas will be shared, and you will be encouraged to share your own ideas at the end.
Note: Webinar content will be very similar to first hour of the in-person trainings, so there is no need to attend both.  
Presenter:  Beth Yates / Indiana State Library
---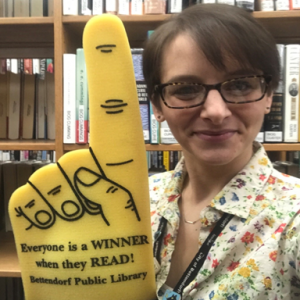 Beyond the Orientation Checklist:  Documented Training for Improved Results – 1 LEU
Date: 1/30/2019  Time: 10:00 AM EST  Format: Adobe Connect Webinar
Few things are as important as setting clear expectations for employees, and providing them with the training they need to meet those expectations. Employees who understand what is expected and are confident in their skills are more likely to provide consistently great service to patrons. Untrained and undertrained employees are often less efficient and engaged; they can cost your organization time when routine errors require correction, and worse, they can cost your library customers. In this webinar, Carina Mulcrone, Circulation Services Manager from the Bettendorf Public Library (IA), will share her library's switch to Standard Evaluation Guidelines and Daily Observation Reports. 
Presenter: Carina Mulcrone / LeClaire Community Library (LeClaire, IA)
---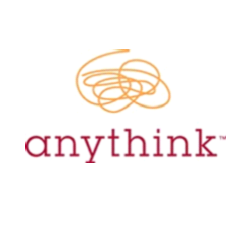 AnyAbility:  Serving Adults with Disabilities – 1 LEU
Date: 4/16/2019  Time: 2:30 PM EST  Format: Adobe Connect Webinar
Learn about one library's experience creating programs that have grown into engaging experiences where adults with disabilities connect with their community, interact with peers, and utilize library resources.  As a result of the AnyAbility program, library staff are more comfortable using people-first language, have rewarding interactions with customers with disabilities, and have positively changed the dynamic of the library.
Outcomes:
1. Recognize the importance of people-first language.
2. Design programs for adults with disabilities.
3. Develop enriching and accepting spaces where adults with disabilities can flourish.
Presenters: Hannah Martinez,  Maria Mayo, Marsha Marcilla  / Anythink Libraries (Adams County, Colorado)
---



by