ISL's Online Training – 2018
The Indiana State Library presents webinars and training sessions free each month for individuals who are employed by Indiana libraries, as well as Indiana library board members. Experience these sessions from the comfort of your own library.  No driving required! Registration information can be found on our Calendar and more sessions are added throughout the year.
Archived trainings are open access and can be found on our Archived Trainings page within 30 days of the training being broadcast. Everyone who registers for the webinars will be sent a link to the recording afterwards.
Out of state library workers are welcome to attend our live webinars, however, please note that Indiana residents will receive first priority. The Indiana State Library reserves the right to cancel the registration of an out of state attendee if the maximum number of registrants for a webinar is reached.
Are you interested in presenting a webinar for the Indiana State Library?  Please fill out the Webinar Proposal form to submit your idea.
---
2018 Webinars
Join us for 50 minute sessions addressing a variety of library topics.   Each session will be moderated by an Indiana State Library staff member and will feature a variety of library related content.  Click on the event for more information.  Find past trainings on our Archived Trainings page.
---

The Care and Feeding of Authors: Planning a Successful Author Visit – 1 LEU
Date: 8/7/2018  Time: 10:00 AM EST  Format: Adobe Connect Webinar
Looking to book an author at your library? Put your library's best professional foot forward and avoid common pitfalls. Join Indiana author Kelsey Timmerman and Indiana's Letters About Literature Coordinator, Suzanne Walker for this discussion about best practices when booking an author. From making sure their dietary needs are met to paying them efficiently, there's more to booking an author than just deciding on a date. Hosted by Eugene and Marilyn Glick Indiana Authors Award Program Coordinator, Caity Withers. Be sure to bring all of your questions regarding booking authors.
Presenters: Kelsey Timmerman / Suzanne Walker, Director Indiana Center for the Book / Caity Withers, Eugene and Marilyn Glick Indiana Authors Award
---

Indiana Authors: What's New in Kids Lit? – 1 LEU
Date: 8/15/2018  Time: 10:00 AM EST  Format: Adobe Connect Webinar
Indiana continues to produce great authors for kids. Join Shirley Mullin, owner of Kids Ink Children's Bookstore in Indianapolis for a conversation about books by new Indiana authors that write for children and great authors to book at your library.
Presenters: Shirley Mullin, Kids Ink / Suzanne Walker, Director Indiana Center for the Book, / Caity Withers, Eugene and Marilyn Glick Indiana Authors Award
---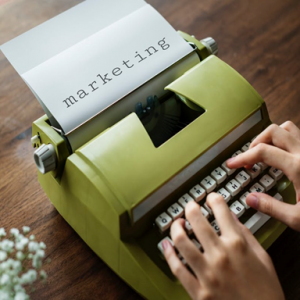 Unleash Your Inner Marketer – 1 LEU
Date: 8/21/2018  Time: 2:00 PM EST  Format: Adobe Connect Webinar
Originally designed for support staff, this presentation is important for managers to hear, as well.  It will empower the entire library staff, and help each person realize how vital they are to their library's marketing success. Jenna Anderson will offer practical tips on ways to keep the staff engaged, and inspire everyone to reach out a little more to patrons.
Presenter: Jenna Anderson, Kendallville Public Library
---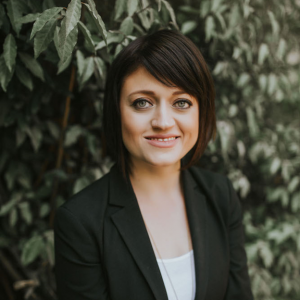 Bite-Sized Staff Training:  Transform Staff Development for Busy Employees – 1 LEU
Date: 8/29/2018  Time: 10:00 AM EST  Format: Adobe Connect Webinar
 Discover ways to maximize the impact of staff training to fit the ever changing needs of the modern learner.  Using instructional design principles, adult learning theories, and personal learning styles, participants will learn tips and tricks to engage staff members using microlearning techniques that are easy to integrate into a busy library schedule.  At the end of the session, participants will have tools to customize and modernize their staff training program.
At the end of this session, participants will:
1.  Be able to define what microlearning is and how it can benefit your library
2. Develop ways to energize and refresh your training program using a short-burst learning style called "microlearning" that fits easily into the busy schedules of public libraries.
3. Be able to identify topics that can be adapted to the microlearning format for you library and gain resources to help incorporate microlearning into your existing training program.
Presenter: Julia Huprich, Intellum / Former Training Director for Georgia Public Libraries
---
Level Up Your VR Programs – 1 TLEU
Date: 9/5/2018  Time: 10:00 AM EST  Format: Adobe Connect Webinar
This webinar will cover how to build  VR programming from the ground up.  Including, recruiting volunteers, using outcome based assessment, and developing programs such as a VR Development Camp.  Throughout the presentation will be tips on the actual logistics of providing programs with limited time and financial constraints.
Presenter Bio:  Jeannette Lehr is the Digital Creativity Specialist at Monroe County Public Library. She has a B.A. in Communication and Culture from Indiana University and a M.A. in Media Studies from The New School in New York City. Her current focus is enhancing and maximizing customer experience in the library's digital creativity space, Level Up. She is interested in dynamic and exciting programming like VR, 3D printing, and anything outside the box.
Presenter: Jeannette Lehr,  Monroe County Public Library.
---
Strategic Planning When You Can't Afford a Consultant – 1 LEU
Date: 9/5/2018  Time: 2:00 PM EST  Format: Adobe Connect Webinar
Your library has a mission to effectively serve the community. This cannot be achieved without a strategic plan that outlines your goals, priorities, resources, strengths and weaknesses.  How can this be accomplished without the funding to hire an outside facilitator or consultant?  This presentation will give you guidance on how to research and write a strategic plan in-house.  You will learn the major components of a strategic plan, how to conduct  community research that will be incorporated into the planning process, and how to organize and delegate tasks.
Presenter Bio:  Michele Stricker is the Deputy State Librarian of Lifelong Learning at the New Jersey State Library where she is responsible for library trustee and director education and training, library law, strategic planning, preservation, and disaster preparedness and community resiliency.  In addition to an MLIS from Rutgers University, she has an MFA in Museum Studies from Syracuse University and an MA in Art History from the University of Pennsylvania.  She received her certification in Preservation Management from the Rutgers School of Professional Development, and has taught Preservation of Library & Archival Materials for the Rutgers Graduate School of Communication & Information.
Presenter: Michele Stricker, New Jersey State Library
---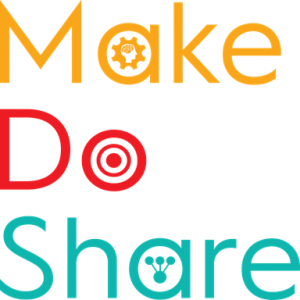 Make Do Share: Sustainable STEM Programming for Youth – 1 LEU
Date: 9/6/2018  Time: 2:00 PM EST  Format: Adobe Connect Webinar
Join us to learn about STEM and "making" in libraries featuring the Make Do Share curriculum that has been tried and tested in a rural library system in Washington State. Make Do Share was made by libraries for libraries and includes helpful tips to build your confidence while supporting 21st century learners. We will explore ways to incorporate STEM skills into existing programs and how to become a non-expert leader in your community's STEM learning ecology.
Presenter: Megan Burton / Kitsap Regional Library
---

Diversifying Your Book Club by Selection and Membership – 1 LEU
Date: 9/11/2018  Time: 10:00 AM EST  Format: Adobe Connect Webinar
Are you tired of reading the same books for your book clubs? Are you hoping to reach new audiences? Join Tiffani Carter, the manager of the West Indianapolis Branch Library for some tips and best practices to consider when choosing your book club selections and recruiting new participants.
Presenters: Tiffani Carter, West Indianapolis Branch Library / Suzanne Walker, Director Indiana Center for the Book, / Caity Withers, Eugene and Marilyn Glick Indiana Authors Award
---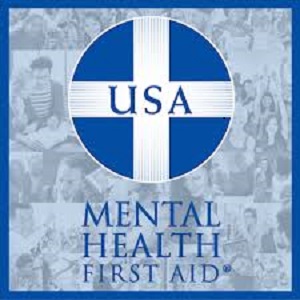 Mental Health First Aid and the Library Work Culture – 1 LEU
Date: 9/11/2018  Time: 2:00 PM EST  Format: Adobe Connect Webinar
We all know that mental health has a profound impact on our overall health and well-being.  Just as CPR helps you assist an individual having a heart attack, Mental Health First Aid, (MHFA), helps you assist someone experiencing a mental health or substance use-related crisis by teaching you to look for and understand the risk factors and warning signs for mental health and addiction concerns, strategies for how to help someone in both crisis and non-crisis situation, and where to turn for help.  While understanding signs and symptoms is a great starting point to understanding mental illness, recovery and resiliency – the belief those individuals experiencing these challenges, can and do get better, and use their strengths to stay well – is the front runner when guiding people to get help.  By understanding the prevalence of mental health issues library workers can develop and strengthen an appropriate and positive mental health work culture.
Presenter:  Loren McClain, Mental Health First Aid Instructor, Muncie Public Library
---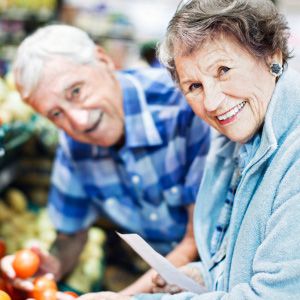 KEPRO-Free Medicare Resources & Services for Seniors – 1 LEU
Date: 9/12/2018  Time: 10:00 AM EST  Format: Adobe Connect Webinar
KEPRO offers information and assistance to Medicare beneficiaries and families regarding complaints, discharge appeals, Immediate Advocacy and Patient Navigation.  This webinar will provide a general overview of KEPRO's services and how local libraries can utilize KEPRO's resources to help inform seniors in their community about their Medicare rights.
Presenter:  Andrea Plaskett, Outreach Specialist for KEPRO
---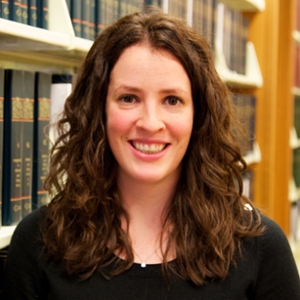 Using iga.in.gov – 1 TLEU
Date: 9/20/2018  Time: 10:00 AM EST  Format: Adobe Connect Webinar
This webinar will show participants how to use the freely available information on the Indiana General Assembly's website.  Topics covered will include bill tracking and finding Indiana statutes and regulations.
Presenter:  Kim Mattioli, Indiana University Maurer School of Law, Webinar sponsored by INDIGO
---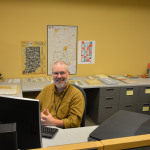 Encounter the Past:  The Indiana State Library's Digital Collections – 1 TLEU
Date: 9/25/2018  Time: 10:00 AM EST  Format: Adobe Connect Webinar
Focused on school librarians, this webinar is an introduction to the Indiana State Library's digital collections.  It provides a basic overview of the collection and how to use them.
Presenter:  Christopher Marshall, Digital Collections Coordinator, Indiana Division, Indiana State Library
---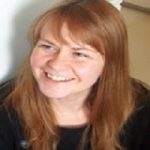 Leadership Skills Toolkit – Tips, Techniques, and Resources for Library and Information Professionals
Date: 9/25/2018  Time: 2:00 PM EST  Format: Adobe Connect Webinar
What skills do you need to be a leader in your organization?  Based on the highly successful webinar series, The Day in the Life of a Leader, and decades of experience in teaching, consulting and leading.  Drs. Cheryl Stenstrom and Sue Alman will discuss the leadership traits most in demand for library and information professionals.  Among other issues they will address are the need to be an effective communicator, strategist, and risk-taker.  
Presenters:  Dr. Cheryl Stenstrom and Dr. Sue Alman, Lecturers from San Jose State University's iSchool
---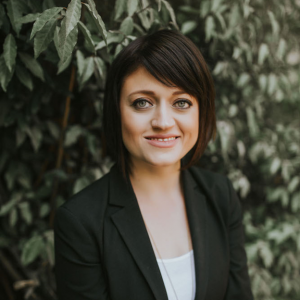 Lifelong Learning for All:  Leveraging the Power of the Open Web – 1 LEU
Date: 9/26/2018  Time: 10:00 AM EST  Format: Adobe Connect Webinar
This demonstration will provide an overview of a new FREE curation tool developed by Intellum, a technology company that provides learning and collaboration solutions to companies like Google, Facebook, and Pinterest. Built in conjunction with a team of librarians and professional content curators, this tool presents a powerful new approach for reference, patron training, and staff training. In this session, we will demonstrate unique features of the tool and share library-specific use cases. We believe that this platform can help librarians better facilitate lifelong learning for staff and customers and we invite you to join us in our mission to help people reach their highest potential.
Presenter: Julia Huprich, Intellum / Former Training Director for Georgia Public Libraries
---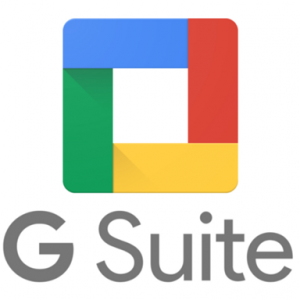 Looking to the Cloud:  Using Google's G Suite at Your Library – 1 TLEU
Date: 11/16/2018  Time: 10:00 AM EST  Format: Adobe Connect Webinar
Learn how Google's G Suite web-based software can bring simplicity, flexibility, and collaboration to your library through Gmail, Docs, Sheets, Slides, and Drive.  We'll also cover how to sign up for Google for Nonprofits, which brings this platform to your library for free.
Presenters: Devon Henderson, Huntington City-Township Public Library
---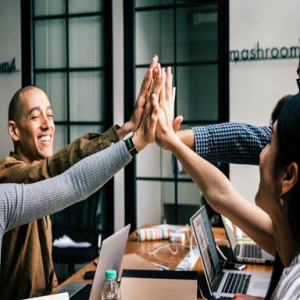 Technology Competencies & How to Exceed Them (Geared towards all levels of staff) – 1 TLEU
Date: 11/19/2018  Time: 1:00 PM EST  Format: Adobe Connect Webinar
Explore available opportunities for continuing education, peruse useful sites for keeping up with technology, and develop a plan for taking charge of your own learning.  Topics covered will include planning for learning, time management, and state and national resources.  Ample time will be given for participants to search for relevant training and education opportunities that fit their individual needs.
Presenters: Heather Rayl, Vigo County Public Library / Katherine L. Huddle, Carmel Clay Public Library
---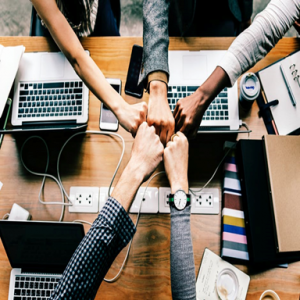 Technology Competencies & How to Implement Them (Geared towards management) – 1 TLEU
Date: 12/6/2018  Time: 10:00 AM EST  Format: Adobe Connect Webinar
Test yourself!  Use the provided checklists to determine your technology proficiency.  Be your own trainer and discover opportunities where you can increase your skills.  Form a plan to personalize Technology Competencies Checklists for your own library and make the move to receive buy-in from staff.
Presenters: Heather Rayl, Vigo County Public Library / Katherine L. Huddle, Carmel Clay Public Library
---



by