ISL's Online Training – 2020
The Indiana State Library presents webinars and training sessions free each month for individuals who are employed by Indiana libraries, as well as Indiana library board members. Experience these sessions from the comfort of your own library.  No driving required! Registration information can be found on our Calendar and more sessions are added throughout the year.
Archived trainings are open access and can be found on our Archived Trainings page within 30 days of the training being broadcast. Everyone who registers for the webinars will be sent a link to the recording afterwards.
Out of state library workers are welcome to attend our live webinars, however, please note that Indiana residents will receive first priority. The Indiana State Library reserves the right to cancel the registration of an out of state attendee if the maximum number of registrants for a webinar is reached.
Are you interested in presenting a webinar for the Indiana State Library?  Please fill out the Webinar Proposal form to submit your idea.
---
2020 Webinars
Join us for 50 minute sessions addressing a variety of library topics.   Each session will be moderated by an Indiana State Library staff member and will feature a variety of library related content.  Click on the event for more information.  Find past trainings on our Archived Trainings page.
---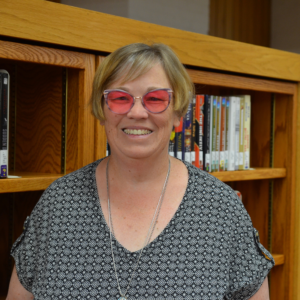 Library Reopening Plans – 1 LEU
Date: 8/14/20  Time: 11:00 AM EST  Format: Adobe Connect Webinar
Mary Soucie has been a librarian for 26 years and has been the North Dakota State Librarian for six of those years.  Her main job is to advocate for libraries with local, state and national governments, but she also servs as director of the state library, which has a large circulating collection including best sellers, the largest large print collection in the state and a large talking book collection.  Her library passions include mentoring colleagues at all levels and from all types of libraries and connecting people.  She has done a number of trainings in active shooter drills and also managing disruptive patrons and safety policies and procedures.  She's also co-chair of the ARSL Governance Committee where she is collecting shared phased reopening plans from different libraries across the country.
If you aren't able to attend the live event or if the registration is full, please click here to receive the recording link.
Presenter: Mary Soucie / State Librarian, North Dakota State Library
---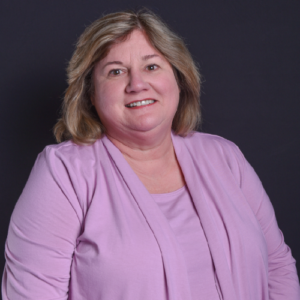 Starting and Growing a Library of Things – 1 LEU
Date: 8/19/20  Time: 10:00 AM EST  Format: Adobe Connect Webinar
This webinar is full, please click here if you would like to receive the webinar recording.
A Library of Things expands the role of libraries in the sharing economy. Learn how to curate a circulating collection of objects to help patrons save money while being green.
Presenter: Dianne Connery / Pottsboro Public Library, Director (Pottsboro, Texas)
---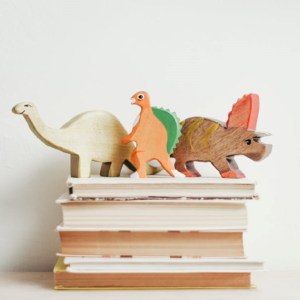 Tackling Racism is Classic Children's Literature – 2 LEUs
Date: 8/25/20  Time: 10:00 AM EST  Format: Adobe Connect Webinar
We all know that there are outdated and racist classics on our shelves. These books reflect a homogenous past, yet they still thrive in an ostensibly multicultural present. How do we hold fast to intellectual freedom while solidifying our commitment to diversity and inclusiveness?
Nashville Public Library spent a year asking that question and the resulting work can be replicated by other libraries seeking to apply an anti-racist lens to their collections. Join us as Klem-Marí Cajigas and Lindsey Patrick-Wright offer insight and suggestions for us to re-evaluate our own collections. This webinar was previously presented as a session at both TLA's 2019 Annual Conference and at the 2020 PLA Conference, and for the Tennessee State Library & Archives.
Presenters:
Klem-Marí Cajigas is the Family Literacy Coordinator for Bringing Books to Life!, Nashville Public Library's award-winning early literacy outreach program. She has been with Nashville Public Library since 2012, after more than a decade of academic training in Religious Studies and Ministry, including doctoral work at Vanderbilt University.
Lindsey Patrick-Wright was formerly the Youth Services and Continuing Education Coordinator for TSLA. She has been at Nashville Public Library for 9 years now, first managing the Children's Department and is currently managing the Southeast Branch.
---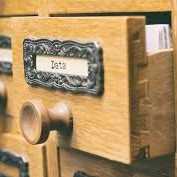 Date: 8/26/20  Time: 10:00 AM EST  Format: Adobe Connect Webinar
Have you ever been curious of how library resources are cataloged or why records display in an OPAC the way they do? Wondered what catalogers and technical services staff do all day and was afraid to ask? Here is your chance to learn more about how an essential function of the library happens with this informative, friendly presentation by experienced cataloger and technical services librarian Jill Sherman. Topics covered will be Library of Congress subject headings, classification and other tools used to create the records that build the foundation of a library catalog.
Presenter:  Jill Sherman is currently the Data Analytics and Technical Services Librarian of Sullivan University in Louisville Kentucky. She has over 20 years experience in the library technical services field.
---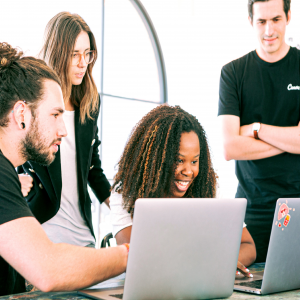 Services from the Indiana State Library:  the Secret Ingredient to Library Success! – 1 LEU
Date: 12/15/20  Time: 10:00 AM EST  Format: Adobe Connect Webinar
Did you know the Indiana State Library can provide you with FREE refurbished computers? What about FREE website hosting? Did you know you can check out tech kits, STEM kits, and VR kits to use in patron programming? Don't know the difference between LDO, PDO, and Public Services? Join us for a brief overview of the ISL's services and learn how we can support you and your library.
Presenter: Courtney Brown / Indiana State Library, Southeast Regional Coordinator
---



by