ISL's Online Training – 2019
The Indiana State Library presents webinars and training sessions free each month for individuals who are employed by Indiana libraries, as well as Indiana library board members. Experience these sessions from the comfort of your own library.  No driving required! Registration information can be found on our Calendar and more sessions are added throughout the year.
Archived trainings are open access and can be found on our Archived Trainings page within 30 days of the training being broadcast. Everyone who registers for the webinars will be sent a link to the recording afterwards.
Out of state library workers are welcome to attend our live webinars, however, please note that Indiana residents will receive first priority. The Indiana State Library reserves the right to cancel the registration of an out of state attendee if the maximum number of registrants for a webinar is reached.
Are you interested in presenting a webinar for the Indiana State Library?  Please fill out the Webinar Proposal form to submit your idea.
---
2019 Webinars
Join us for 50 minute sessions addressing a variety of library topics.   Each session will be moderated by an Indiana State Library staff member and will feature a variety of library related content.  Click on the event for more information.  Find past trainings on our Archived Trainings page.
---
Seed Libraries:  Supporting our Communities & Building Partnerships Through Gardening – 1 LEU
Date: 3/5/2019  Time: 11:00 PM EST  Format: Adobe Connect Webinar
Librarians from the Indianapolis Public Library will describe the IndyPL Seed Library at two different branch locations.  They will discuss how & why those seed libraries were started, including the growing areas of food deserts and need for fresh food.  They will also highlight the unique partnerships and benefits to their communities and patrons.  Anika is compiling a list of Seed Libraries in Indiana and can share what information she currently has.
Presenters:  Deb Ehret, Anika Williams, Melissa Wooton/ Indianapolis Public Library
---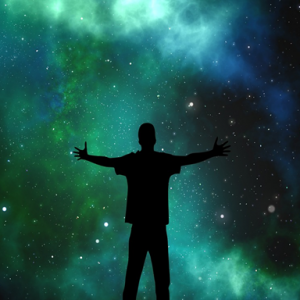 Essential Astronomy for Libraries – 1 LEU 
Date: 3/6/2019  Time: 10:00 AM – 11:00 AM EST  Format: Adobe Connect Webinar
Join us as members of the Indiana Astronomical Society provide an introduction to practical observing that can be used at libraries for their own astronomy-themed programs.  This session will explore the basics of navigating the night sky, cover common types of celestial objects, and provide guidance for finding and identifying popular targets in the summer night sky.  Whether you are planning a "Universe of Stories" star-gazing program this summer or just want to brush up on your knowledge of our galaxy, this webinar will provide the information you need!
Presenters:  Ben Jansen, Vice-President – Indiana Astronomical Society / Laura Keller, Secretary & Librarian – Indiana Astronomical Society / Fred Keller, Board Member – Indiana Astronomical Society / Mike Birch, Board Member – Indiana Astronomical Society
---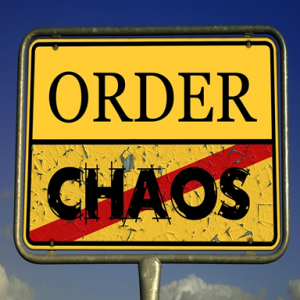 Organize Your Work Life, and Set Yourself Free – 1 LEU
Date: 3/14/2019  Time: 3:00 PM EST  Format: Adobe Connect Webinar
Is your desk a disaster?  Your office a dumping ground?  You know you need to get organized, but don't have time, or even know how to get started.  If you are tired working from piles, it's time to free yourself!  Lynn Hobbs, Director of the Pendleton Community Public Library, will share tips to inspire you to tackle your mess and get it organized, once and for all.  
Presenter:  Lynn Hobbs / Director of the Pendleton Community Public Library
---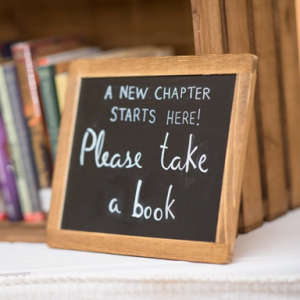 Step Up Your Library Signage – 1 LEU
Date: 3/21/2019  Time: 10:00 AM EST  Format: Adobe Connect Webinar
Could your library's signage do with a makeover?  This session will look critically at many types of library signs and review positive and negative aspects of library signage.  We will also address how to conduct a signage audit and the importance of library branding.  Attendees will learn practical approaches and inexpensive and free ways to improve the library's image and to develop library brand recognition.  Also addressed will be issues of customer service and how not to use signage to solve library problems.
Presenter: Dr. Curtis R. Rogers / Communications Director of the South Carolina State Library
---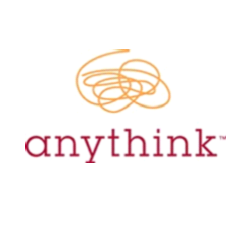 AnyAbility:  Serving Adults with Disabilities – 1 LEU
Date: 4/16/2019  Time: 2:30 PM EST  Format: Adobe Connect Webinar
Learn about one library's experience creating programs that have grown into engaging experiences where adults with disabilities connect with their community, interact with peers, and utilize library resources.  As a result of the AnyAbility program, library staff are more comfortable using people-first language, have rewarding interactions with customers with disabilities, and have positively changed the dynamic of the library.
Outcomes:
1. Recognize the importance of people-first language.
2. Design programs for adults with disabilities.
3. Develop enriching and accepting spaces where adults with disabilities can flourish.
Presenters: Hannah Martinez,  Maria Mayo, Marsha Marcilla  / Anythink Libraries (Adams County, Colorado)
---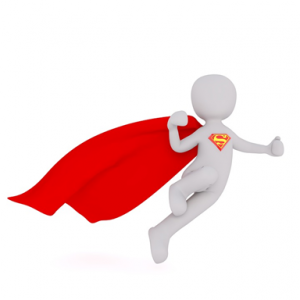 Where's My Cape?  Managing a Youth Services Department – 1 LEU
Date: 4/24/2019  Time: 11:00 AM – 12:15 PM EST  Format: Adobe Connect Webinar
You were a hard-working youth librarian.  Now, you're a youth services manager moving at the speed of light.  Experienced or just starting out, everyone needs a support network.  Join us for this Q&A-based webinar, where three current youth services managers (and one children's consultant/ex-manager) share their tips & tricks about time management, coping with staffing dynamics, and handling change.  
Got a question you'd like us to answer or a situation you need sorted?  Submit your question in advance—anonymously–here.  There will also be time for questions during the live webinar.
Presenter:  Beth Yates / Indiana State Library
---



by