ISL's Online Training – 2020
The Indiana State Library presents webinars and training sessions free each month for individuals who are employed by Indiana libraries, as well as Indiana library board members. Experience these sessions from the comfort of your own library.  No driving required! Registration information can be found on our Calendar and more sessions are added throughout the year.
Archived trainings are open access and can be found on our Archived Trainings page within 30 days of the training being broadcast. Everyone who registers for the webinars will be sent a link to the recording afterwards.
Out of state library workers are welcome to attend our live webinars, however, please note that Indiana residents will receive first priority. The Indiana State Library reserves the right to cancel the registration of an out of state attendee if the maximum number of registrants for a webinar is reached.
Are you interested in presenting a webinar for the Indiana State Library?  Please fill out the Webinar Proposal form to submit your idea.
---
2020 Webinars
Join us for 50 minute sessions addressing a variety of library topics.   Each session will be moderated by an Indiana State Library staff member and will feature a variety of library related content.  Click on the event for more information.  Find past trainings on our Archived Trainings page.
---

Social Media:  How many accounts do I really need? – 1 TLEU
What's Up Wednesday Webinar – This will be rescheduled
Date: 3/25/20  Time: 2:00 PM EST  Format: Adobe Connect Webinar
Facebook, Twitter, Pinterest, Instagram, Tumblr … how many social media accounts does one library need, anyway?  And how can you make the most of them with limited time and money?  We'll give you basic social media best practices for libraries, then delve into the specifics of Facebook so you can learn how to make the right posts at the right time to reach further than ever.
Presenter: Robin Johnsen/ Lake County Public Library, Technology Marketing Specialist
---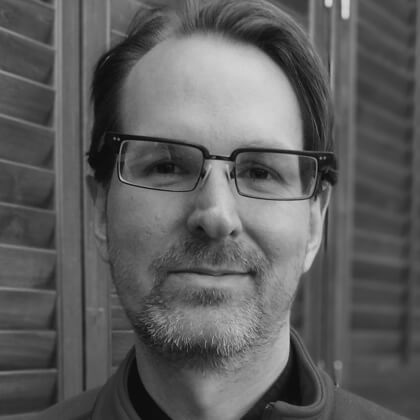 Privacy Quest:  Write Your Own Story – 2 LEUs
Date: 5/18/20  Time: 10:00- 11:30 AM EST  Format: Adobe Connect Webinar
Privacy is a vital civil right. Learn to protect your and your community's privacy via narrative-based exercises. Protecting privacy is a key element of the library's role in democracy. Empower your community to wrest its narrative back from the clutches of surveillance capitalism. Learn how make gnarly passwords and be private on the internet via the Ironsworn roleplaying game. Control your privacy; write your own story.
Presenter: Bryan Jones, Systems Librarian at the Nashville Public Library (TN)
---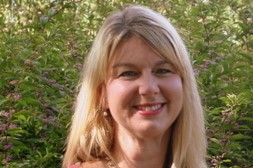 Mindfully Navigating Difficult Times in the Library
What's Up Wednesday Webinar 
Date: 5/27/20  Time: 10-11 a.m. EST  Format: Adobe Connect Webinar
This session will focus on how the seven tenets of mindful practice can help us manage in times of stress.
Lisa says, "This is my 28th year working in libraries. 25 of those have been in school media centers and I have worked with students in all grades, PK-12. I have an MLS from the University of NC at Greensboro and a graduate certificate in Instructional Technology from Appalachian State. Before moving to Myrtle Beach SC, I was the district Library Media Coordinator for Union County Public Schools in NC. I am now teaching in the library at St. James Elementary School. My husband Richard (with whom I co-authored the book) and I have presented on mindfulness across NC for the State Library, at ALA in Orlando and at the 2017 conference of the Vermont Library Association."
Presenter:   Lisa Moniz, Librarian, St. James Elementary School, Myrtle Beach, SC and co-author of The Mindful Librarian.
---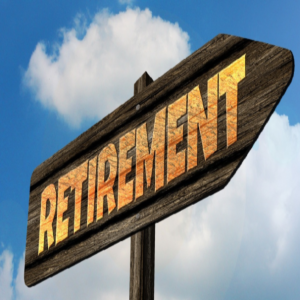 No Secrets!  Preparing Your Organization for Your Retirement – 1 LEU
What's Up Wednesday Webinar
Date: 6/24/20  Time: 10:00 AM EST  Format: Adobe Connect Webinar
Have you secretly been planning your retirement? Is there a date circled on a calendar somewhere that only you can see? Are you counting the days/weeks/months/years to retirement? Find out what happened when a mid-level manager decided to openly involve her library district with her retirement planning. Succession planning can be an opportunity for the entire organization. And when the big day finally arrives, everyone will be ready.
Terry Beck retired last year as the Information Services Manager at Sno-Isle Libraries. She was responsible for developing and maintaining a comprehensive program of library resources, equipment, and services to meet the reading, information, and connectivity needs of Sno-Isle Libraries' 750,000 customers. Although she's been in Washington state for over 20 years, she's a native midwsterner whose first professional library job was at the East Chicago (IN) Public Library.
Presenters: Terry Beck / Sno-Isle Libraries, retired Information Services Manager (Marysville, Washington)
---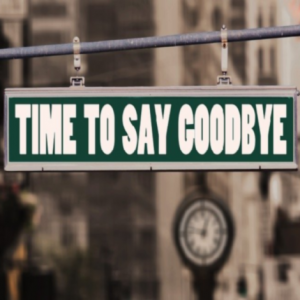 It's So Hard to Say Goodbye:  Strategies and Best Practices for Sunsetting Legacy Programs – 1 LEU
Date: 7/16/20  Time: 10:00 AM EST  Format: Adobe Connect Webinar
The book club that only has two regularly attending patrons.Your former colleague's passion project that somehow landed in your lap (shhhh – you don't really know anything about the topic). You know the programs we mean; the ones that took hours of staff time to prepare that just can't find traction, or have lost their appeal along the way. Join us to discuss language, best practices, and experiences with bringing programs to an end.
Alexandra Skinner is the Manager of Adult Services at Oak Park Public Library. She has successfully terminated off-site book groups, pop culture clubs, and science fairs. She never leaves the house or office without her water-bottle and knitting in her bag. She enjoys learning new public transportation systems when she travels, as well as narrative nonfiction books, binge-worthy television, and podcasts of all sorts.
Katy Hite is the Adult Services Supervisor at the Orange Branch of the Delaware County District Library in Ohio. At her previous position, she successfully terminated programs including an all ages poetry competition and a Downton Abbey tea party. Katy is a co-founder of Make It @ Your Library and a member of the Ohio Library Council. Her former experience includes serving as Distance Learning Librarian at Roosevelt University in Chicago, Illinois, an Adult Services Librarian at Worthington Public Libraries and Emerging Technologies Librarian at Upper Arlington Public Library, both in Central Ohio
Presenters: Alexandra Skinner/ Manager of Adult Services, Oak Park Public Library (Illinois) and Katy Hite / Adult Services Supervisor, Orange Branch of the Delaware County District Library (Ohio)
---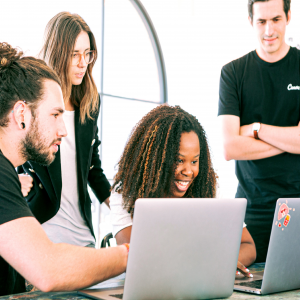 Services from the Indiana State Library:  the Secret Ingredient to Library Success! – 1 LEU
Date: 12/15/20  Time: 10:00 AM EST  Format: Adobe Connect Webinar
Did you know the Indiana State Library can provide you with FREE refurbished computers? What about FREE website hosting? Did you know you can check out tech kits, STEM kits, and VR kits to use in patron programming? Don't know the difference between LDO, PDO, and Public Services? Join us for a brief overview of the ISL's services and learn how we can support you and your library.
Presenter: Courtney Brown / Indiana State Library, Southeast Regional Coordinator
---



by