ISL's Online Training – 2018
The Indiana State Library presents webinars and training sessions free each month for individuals who are employed by Indiana libraries, as well as Indiana library board members. Experience these sessions from the comfort of your own library.  No driving required! Registration information can be found on our Calendar and more sessions are added throughout the year.
Archived trainings are open access and can be found on our Archived Trainings page within 30 days of the training being broadcast. Everyone who registers for the webinars will be sent a link to the recording afterwards.
Out of state library workers are welcome to attend our live webinars, however, please note that Indiana residents will receive first priority. The Indiana State Library reserves the right to cancel the registration of an out of state attendee if the maximum number of registrants for a webinar is reached.
Are you interested in presenting a webinar for the Indiana State Library?  Please fill out the Webinar Proposal form to submit your idea.
---
2018 Webinars
Join us for 50 minute sessions addressing a variety of library topics.   Each session will be moderated by an Indiana State Library staff member and will feature a variety of library related content.  Click on the event for more information.  Find past trainings on our Archived Trainings page.
---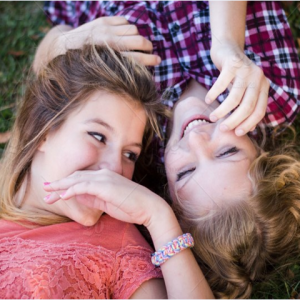 Don't SEL Yourself Short:  How to Build Social-Emotional Learning Into Any Teen Program – 1 LEU
Date: 4/26/2018  Time: 11:00 AM EST  Format: Adobe Connect Webinar
Youth need more than traditional literacies to succeed in life – they also need emotional intelligence.  Learn how you can build Social-Emotional Learning (SEL) into any teen program and help your teens develop their self-management, social awareness, and relationship skills.  You'll leave this session with great resources and concrete ideas for incorporating SEL at your library.
Presenters: Brin Chenille Bugo / Calgary Public Library
---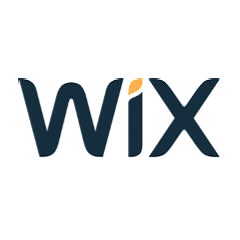 Wix Workship Part 2:  Advanced Features with Wix – 1 TLEU
Date: 4/27/2018  Time: 10:00 AM EST  Format: Adobe Connect Webinar
Take your Wix website to the next level.  In this session you will learn about free Wix tools you can use to promote and manage events on your website, optimize your site for search engines, and easily create and manage email newsletters.
Presenter: Stacey Lipschitz / Academic Partnerships Manager with Wix
---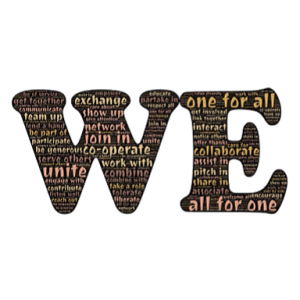 Getting to Know You:  Connect with Patrons Experiencing Homelessness – 1 LEU
Date: 5/16/2018  Time: 2:00 PM EST  Format: Adobe Connect Webinar
Learn how to connect with some of your most marginalized patrons. Patrons experiencing homelessness may be some of the most overlooked library users. Misconceptions and fear on the part of both patrons and staff may interfere in connecting with these patrons. Monroe County has faced a number of issues concerning homelessness and the opioid epidemic. Discover how Monroe County Public Library connected with this population using the Harwood Method.
Presenter: Elizabeth Grey, Adult Audience Strategist / Monroe County Public Library
---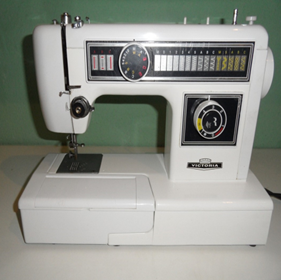 Curating Your Unusual Collections:  Lending Nontraditional Items at the Library – 1 LEU
Date: 5/21/2018  Time: 10:00 AM EST  Format: Adobe Connect Webinar
Telescopes, digital converters, board games, coding toys, and more! Cary Memorial Library (MA) debuted its Library of Things collection in March 2017. Over a year later, we are grateful for how our collection has flourished in spite of a few hiccups along the way! This webinar discusses the why and how of starting a circulating collection of unusual items, including Cary Library's best practices for streamlining the circulation process and easing staff concerns regarding learning about all of the Things in your collection.
Presenter: Corinne Coveney  / Cary Memorial Library
---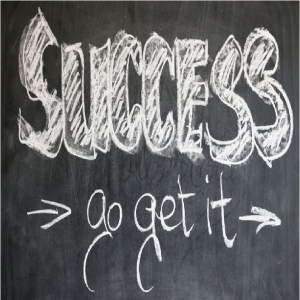 Bite-Sized Staff Training:  Transform Staff Development for Busy Employees – 1 LEU
Date: 8/29/2018  Time: 10:00 AM EST  Format: Adobe Connect Webinar
 Discover ways to maximize the impact of staff training to fit the ever changing needs of the modern learner.  Using instructional design principles, adult learning theories, and personal learning styles, participants will learn tips and tricks to engage staff members using microlearning techniques that are easy to integrate into a busy library schedule.  At the end of the session, participants will have tools to customize and modernize their staff training program.
At the end of this session, participants will:
1.  Be able to define what microlearning is and how it can benefit your library
2. Develop ways to energize and refresh your training program using a short-burst learning style called "microlearning" that fits easily into the busy schedules of public libraries.
3. Be able to identify topics that can be adapted to the microlearning format for you library and gain resources to help incorporate microlearning into your existing training program.
Presenter: Julia Huprich, Intellum / Former Training Director for Georgia Public Libraries
---
Strategic Planning When You Can't Afford a Consultant – 1 LEU
Date: 9/5/2018  Time: 2:00 PM EST  Format: Adobe Connect Webinar
Your library has a mission to effectively serve the community. This cannot be achieved without a strategic plan that outlines your goals, priorities, resources, strengths and weaknesses.  How can this be accomplished without the funding to hire an outside facilitator or consultant?  This presentation will give you guidance on how to research and write a strategic plan in-house.  You will learn the major components of a strategic plan, how to conduct  community research that will be incorporated into the planning process, and how to organize and delegate tasks.
Presenter Bio:  Michele Stricker is the Deputy State Librarian of Lifelong Learning at the New Jersey State Library where she is responsible for library trustee and director education and training, library law, strategic planning, preservation, and disaster preparedness and community resiliency.  In addition to an MLIS from Rutgers University, she has an MFA in Museum Studies from Syracuse University and an MA in Art History from the University of Pennsylvania.  She received her certification in Preservation Management from the Rutgers School of Professional Development, and has taught Preservation of Library & Archival Materials for the Rutgers Graduate School of Communication & Information.
Presenter: Michele Stricker, New Jersey State Library
---



by