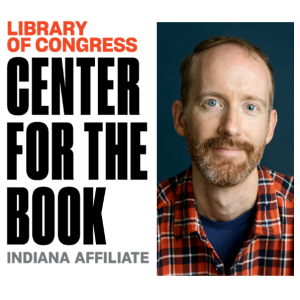 The Indiana Center for the Book at the Indiana State Library and the Arkansas Center for the Book at the Arkansas State Library partnered to present a program featuring Nate Powell on the theme "The Graphic Arts and the Reading Experience." This program focuses on the use of comics/graphical arts to communicate as a mass medium as well as how a graphic writer envisions, creates and curates the reading experience. Teen as well as adult librarians will enjoy hearing from Nate.
Date Recorded: 2/17/22
Format: Archived YouTube Video
Presenter: Nate Powell is the first cartoonist ever to win the National Book Award. He is from Little Rock, Arkansas and lives in Bloomington, Indiana. Powell's work has also received a Robert F. Kennedy Book Award, three Eisner Awards, two Ignatz Awards, four YALSA Great Graphic Novels for Teens selections and two Los Angeles Times Book Prize finalist selections.