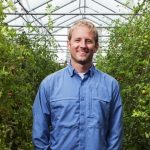 Looking to book an author at your library? Put your library's best professional foot forward and avoid common pitfalls. Join Indiana author Kelsey Timmerman and Indiana's Letters About Literature Coordinator, Suzanne Walker for this discussion about best practices when booking an author. From making sure their dietary needs are met to paying them efficiently, there's more to booking an author than just deciding on a date. Hosted by Eugene and Marilyn Glick Indiana Authors Award Program Coordinator, Caity Withers. Be sure to bring all of your questions regarding booking authors.
This webinar is eligible for Library Education Units for Indiana Librarians. The following policy applies: Any time a staff member views an online event (or a library purchases a site license for an online event) by any of the Training Providers Approved by ISL for LEUs, the library's designee in an administrative or Human Resources role shall create and award LEU certificates in-house.
This webinar is eligible for 1 LEU.
Date Recorded: 8/07/18
Format: Archived YouTube Video
Presenter:   Kelsey Timmerman , Indiana Author, and Suzanne Walker, Indiana's Letters About Literature Coordinator
---